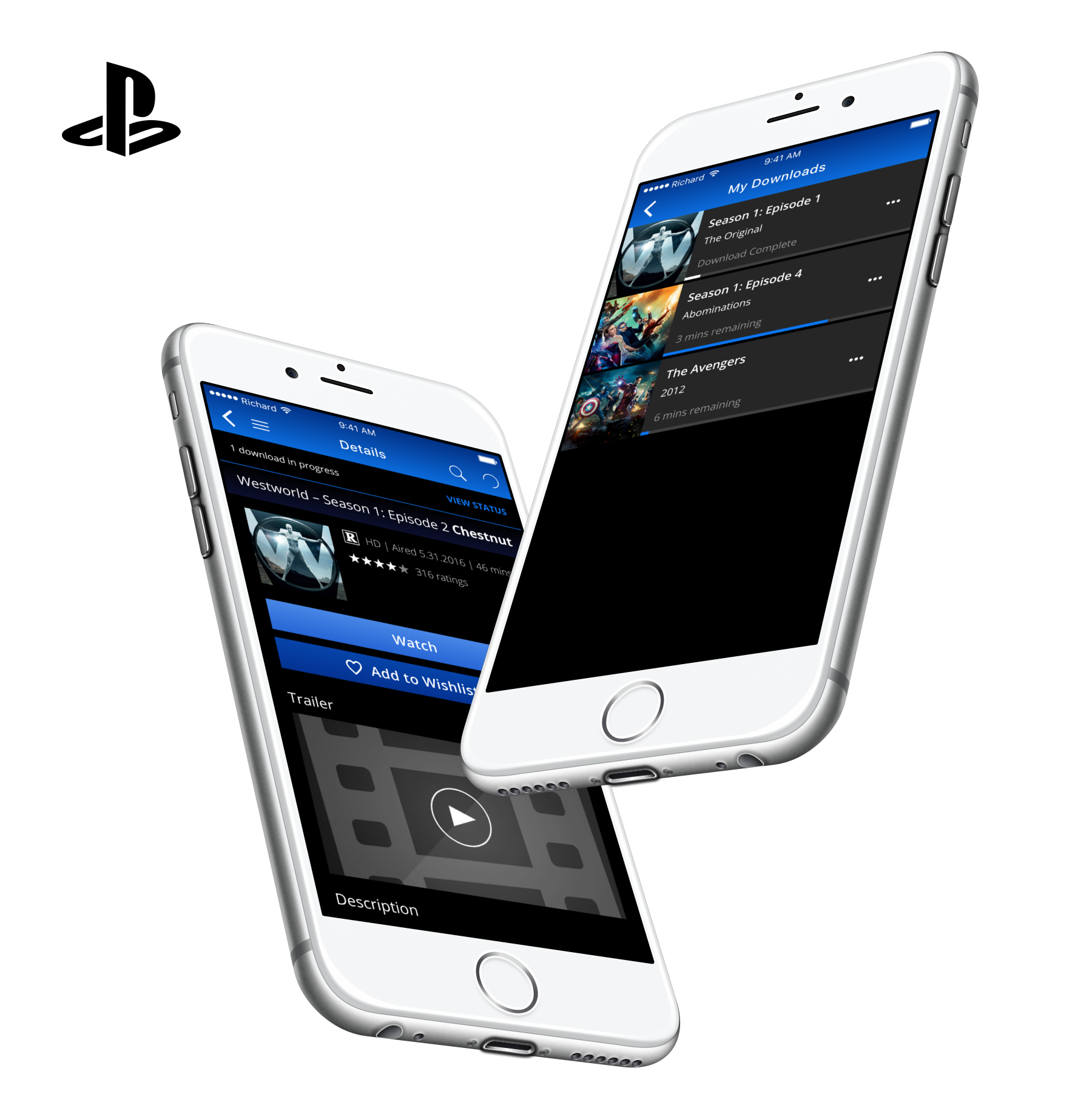 BACKGROUND INFORMATION
• As a designer on the web and mobile team, I designed the video downloading experience for the PSVideo iOS app.
• I worked with UX researchers, engineers, and product manager across 6 x 2 week sprints
• This feature allows users to download and stream their videos without internet connection. 
• This project was shipped on March 16 and was met with positive user reviews – download it here. 
PROBLEMS
• This feature had an Android counterpart that was tested a few quarters back – there were a few problems identified, outlined below.
• I worked with the UX research team and product manager to determine the main user flows participants had trouble with.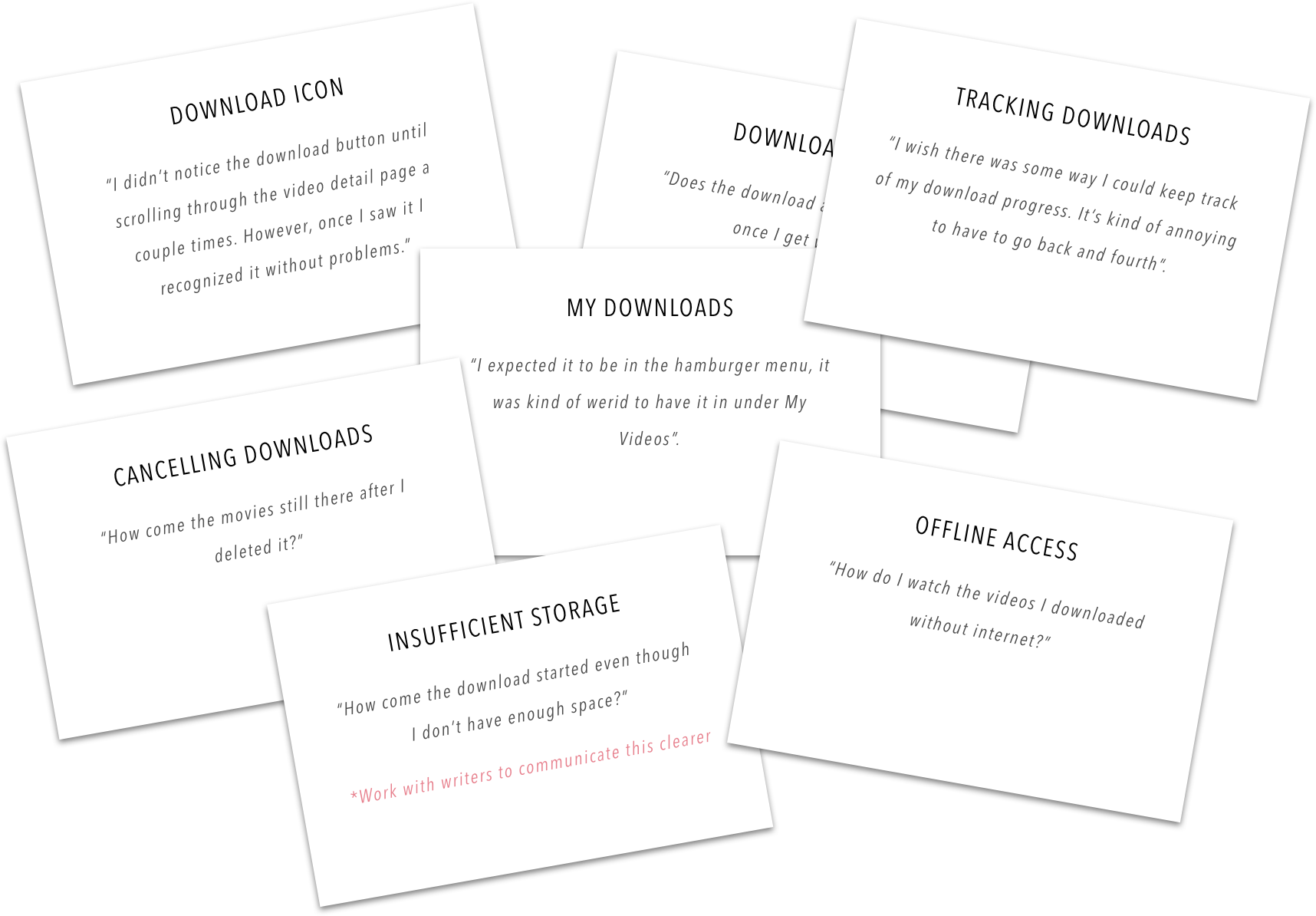 CHALLENGES
• Adapt the video download feature from Android to iOS UI conventions.
• Improve how we handled edge cases regarding corrupted downloads, invalid licenses, Wi-Fi connection, etc.
• Resolve all the UX problems identified in previous user testing sessions within the scope of 6 sprints.
• The app was built using web and native tech, which led to some interesting UI constraints and misalignment.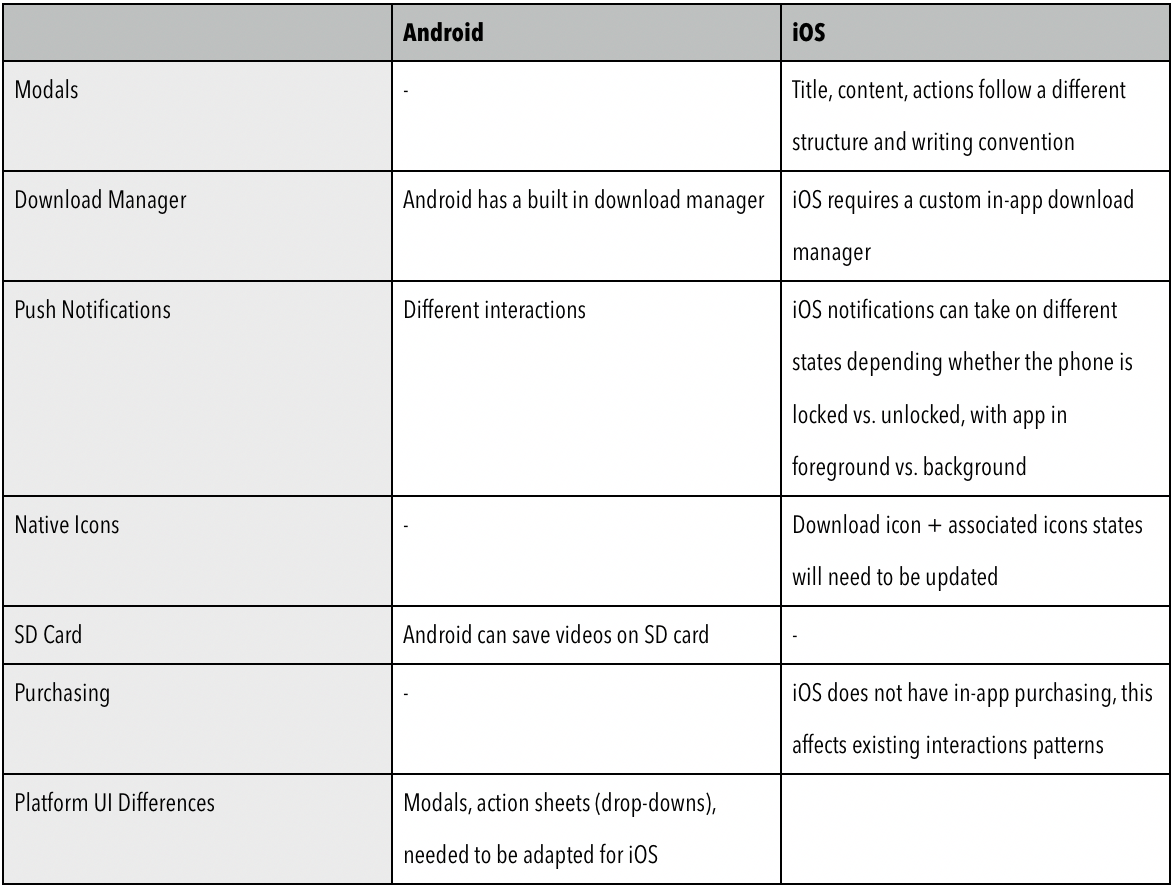 Process
Personas and previous UX studies done for this feature's Android counterpart were used during the "research" phase. The competitors we looked at included: Vimeo, iTunes Store, Crackle, HBO GO.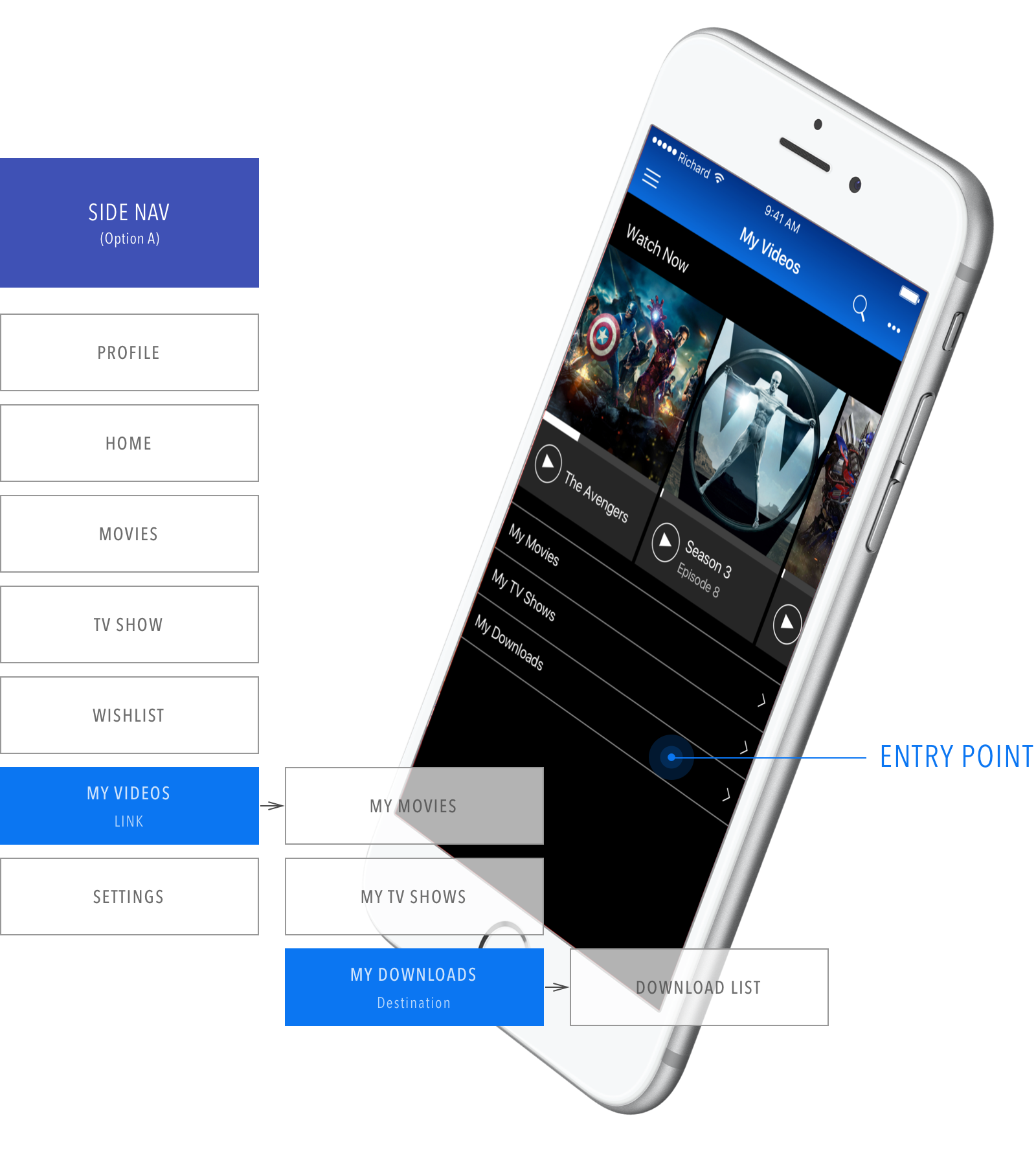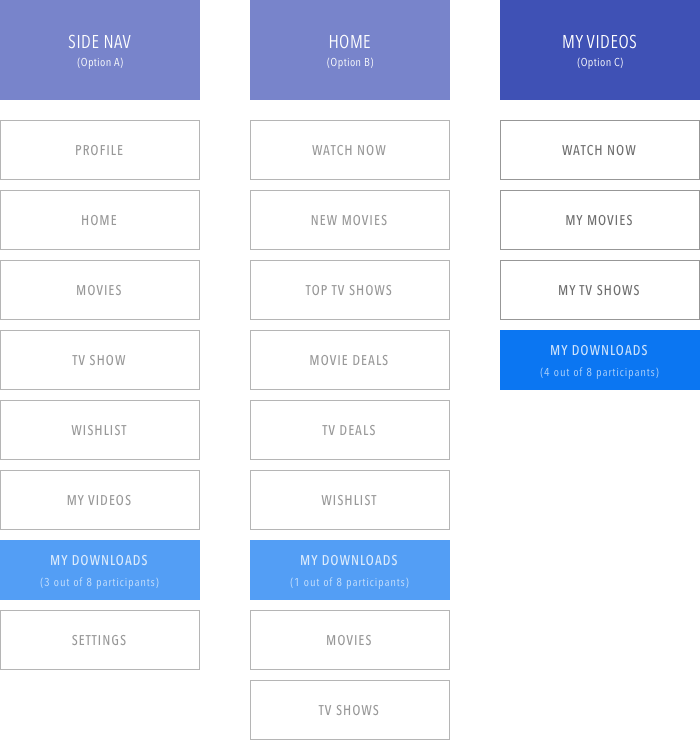 • During the user tests I conducted, 50 percent of the participants did not find the "download" list on their first attempt. 
• I used closed card sorting to evaluate the existing information architecture.
• I created several variations based on the results, and had participants run through the "Accessing Downloads" task.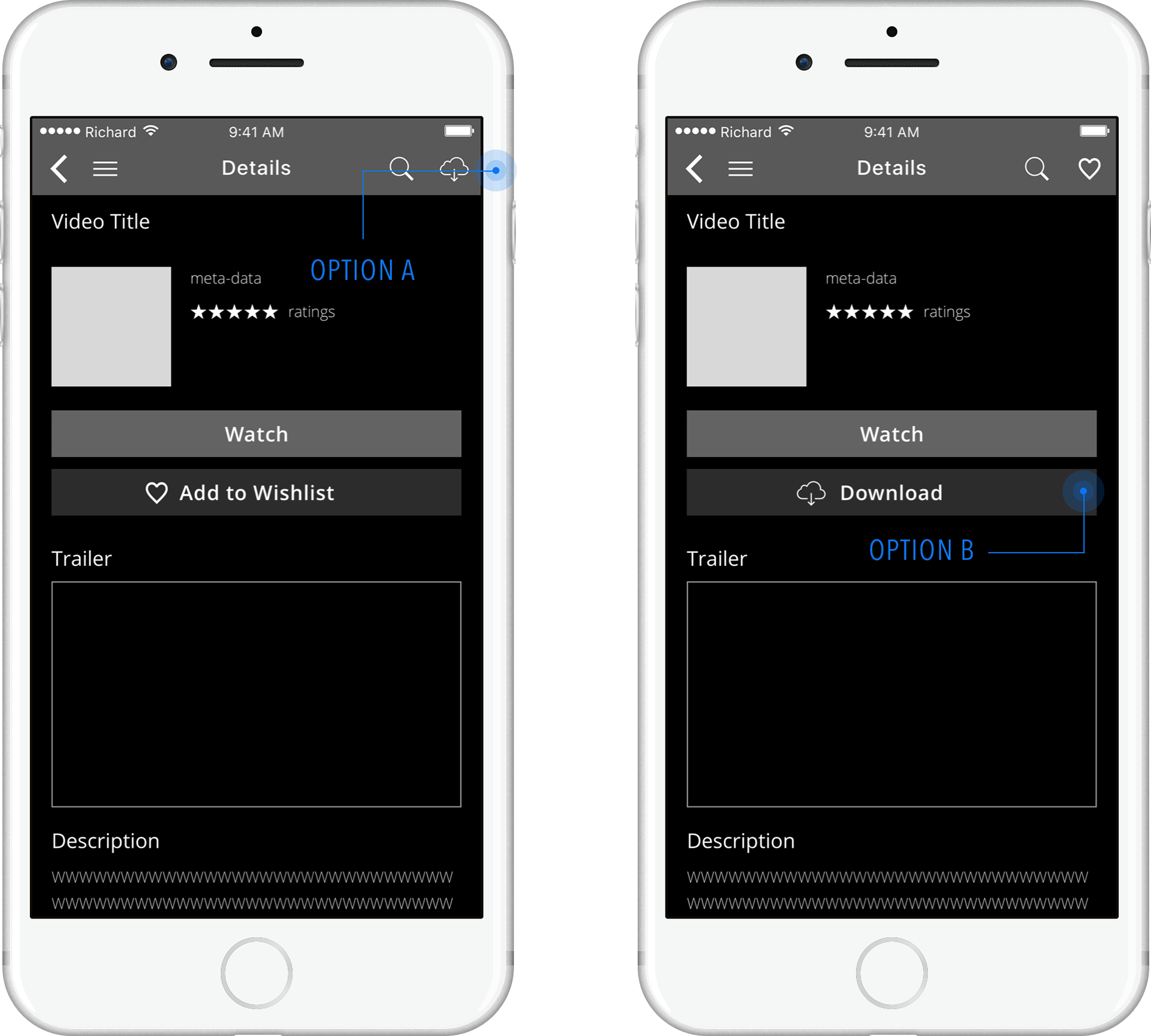 • About 38 percent of the participants did not discover the download button within the first 10 seconds for option A. 
• Participants did not have trouble finding the button after "learning" the location of the download button once for option B.
• Stakeholders believed it would too "disruptive" to change the location of the "wish list" button users were familiar with.


• We had some concerns about the "in progress – downloading state" being confused with a loading or queueing state. 
• However after implementing the download status bar, this confusion was resolved.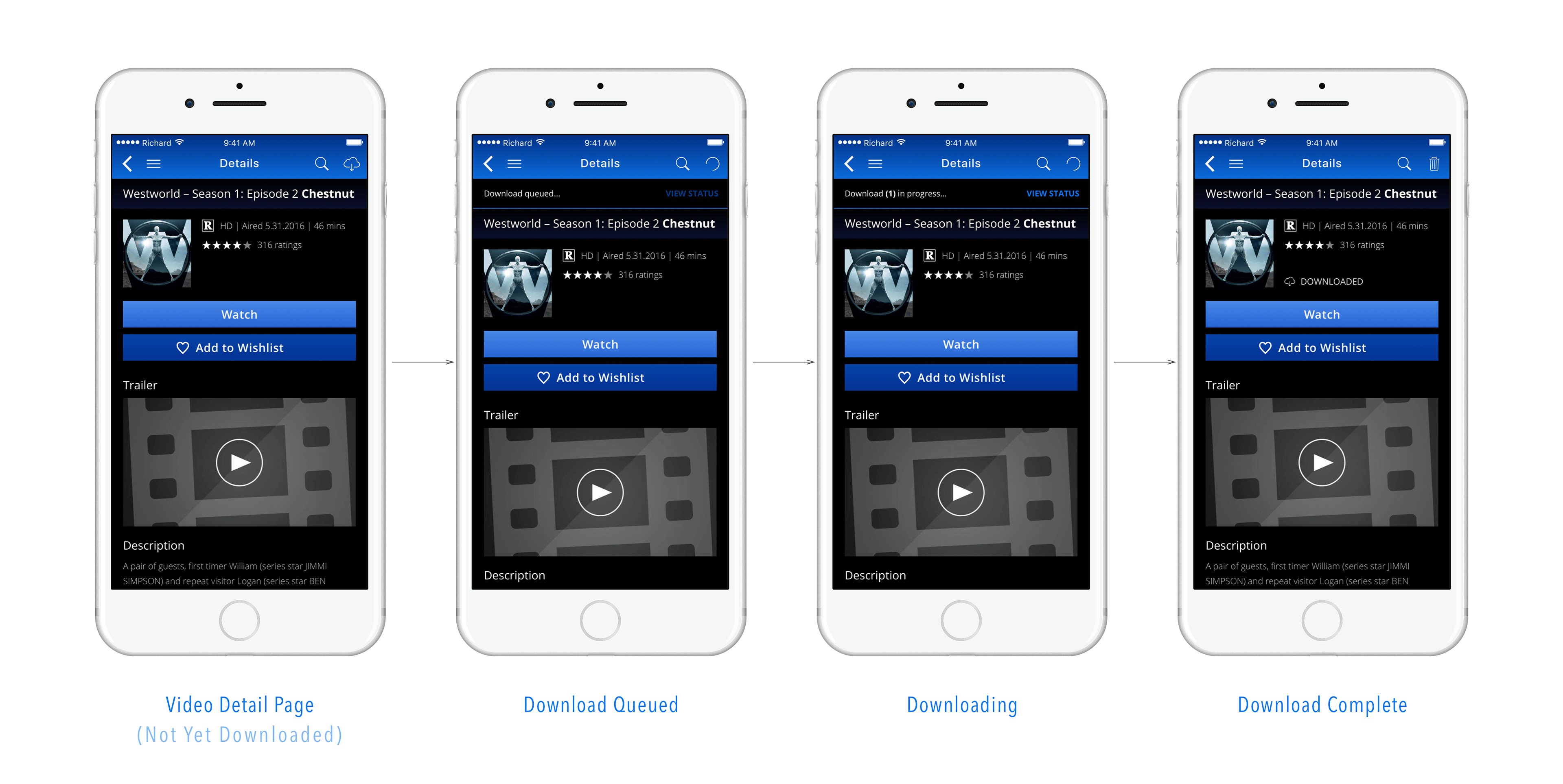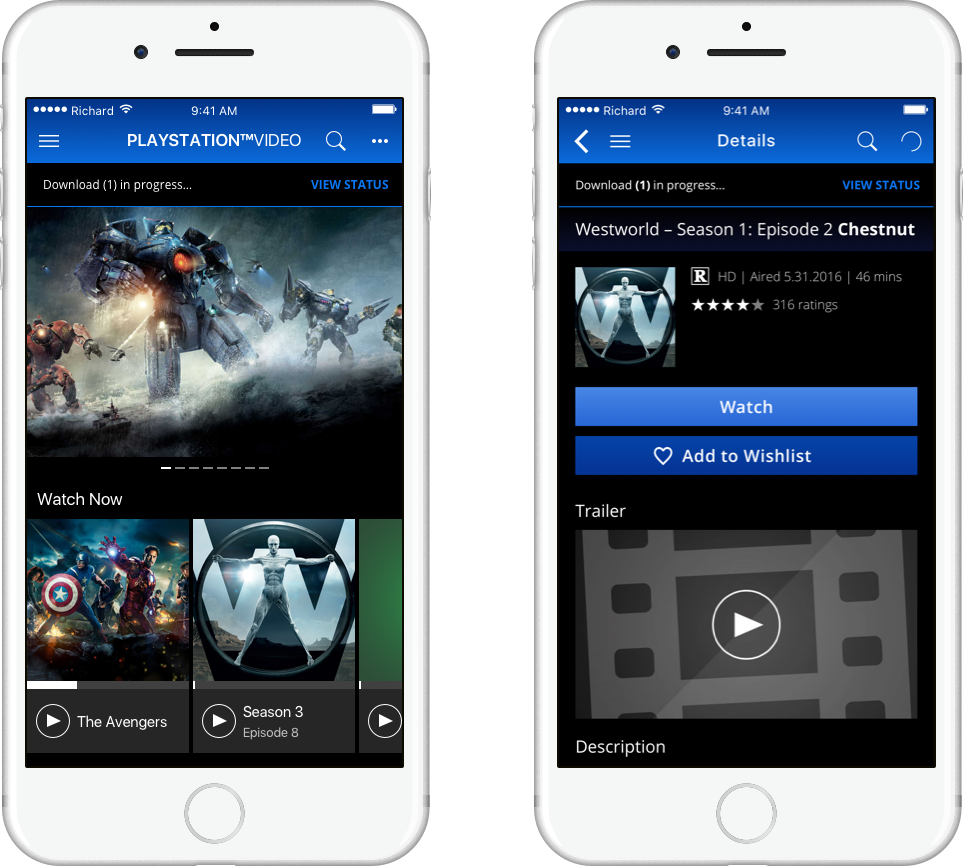 • The "download status bar" is persistent on across all screens.
• This allows the user to monitor the state of their downloads, and provides a quick link to their download list.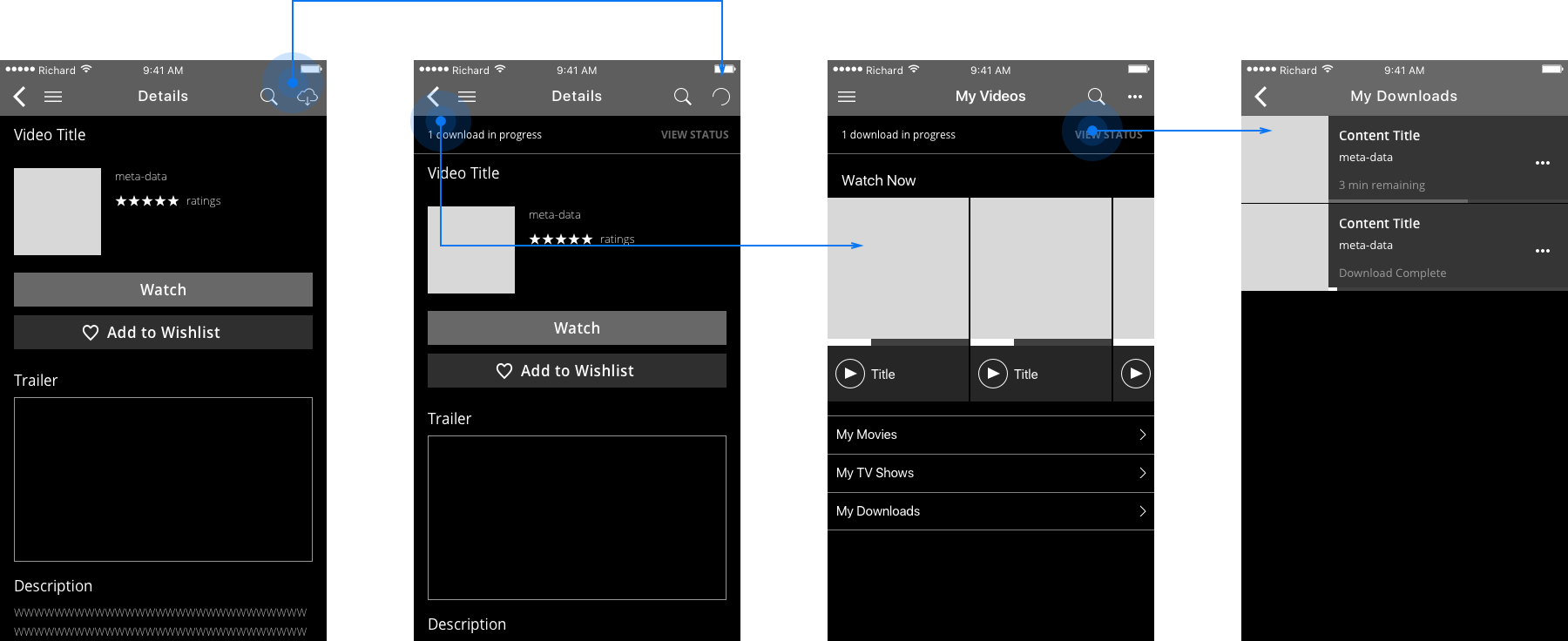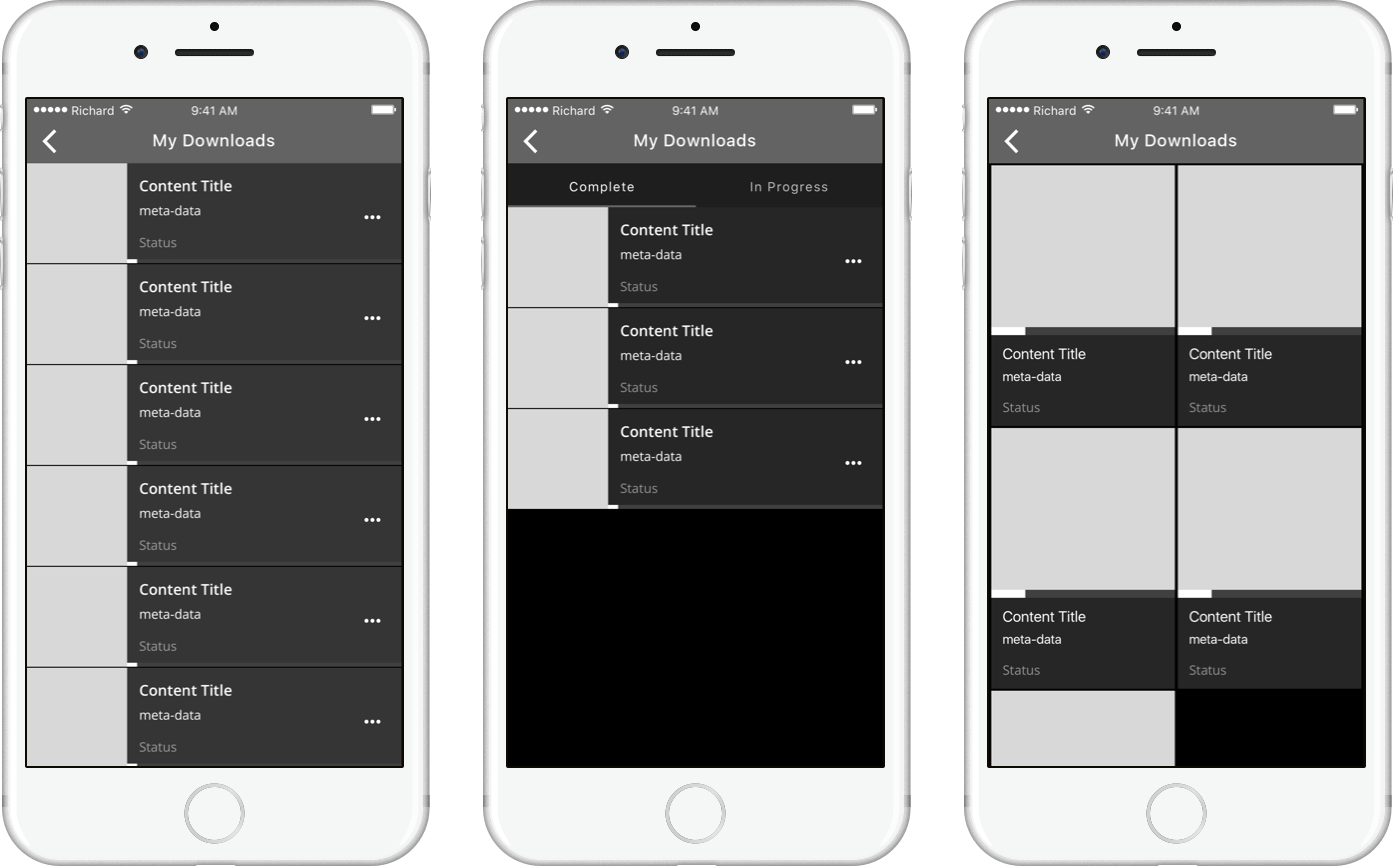 • We debated between grid vs. list for the download list.
• Grids were more familiar for our users, however lists had more real estate for longer strings (i.e. status messages).
• I also considered having tabs to filter complete vs. in progress downloads.
• We decided against tabs once we considered that the average number of downloads per user at a time was <5.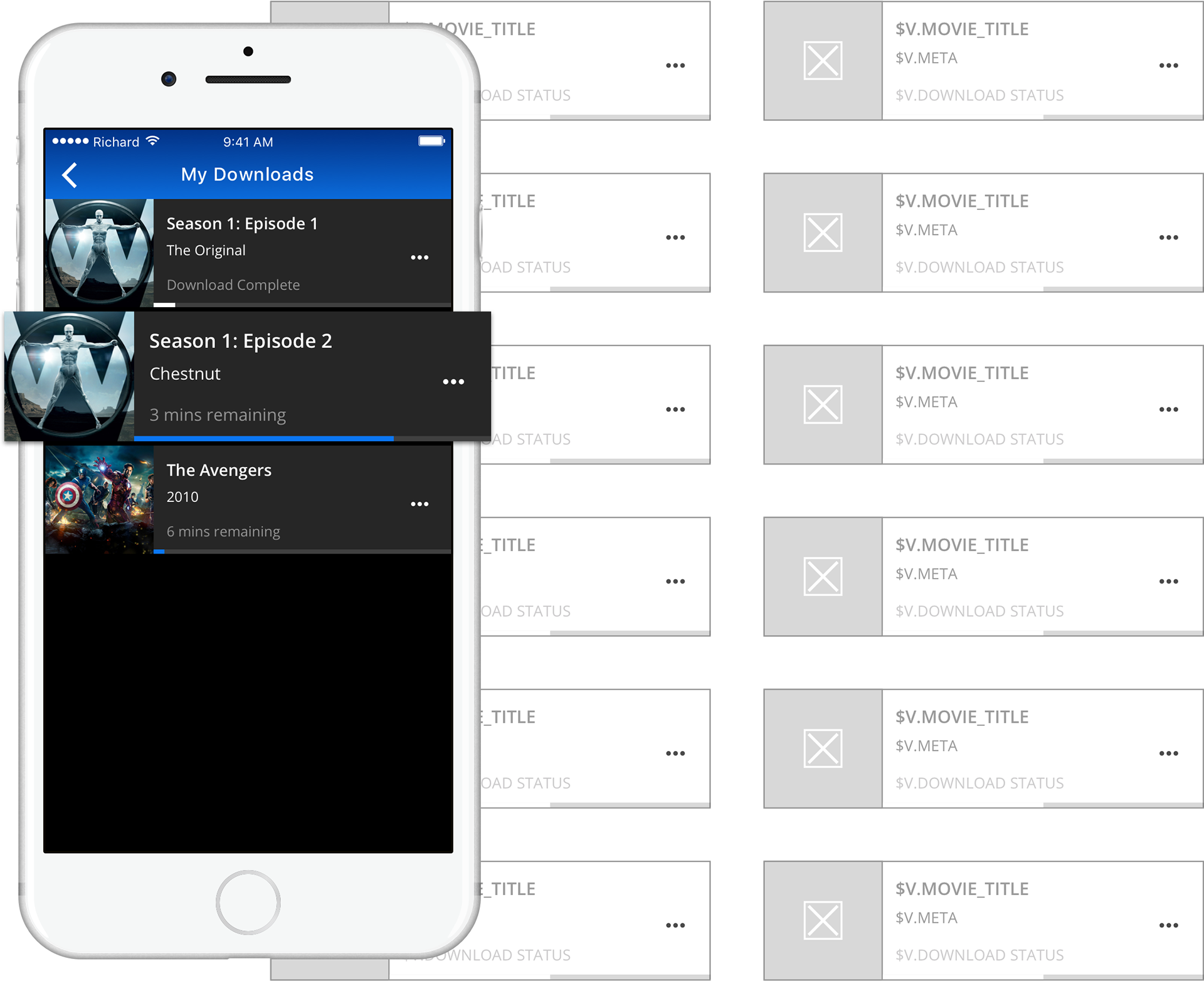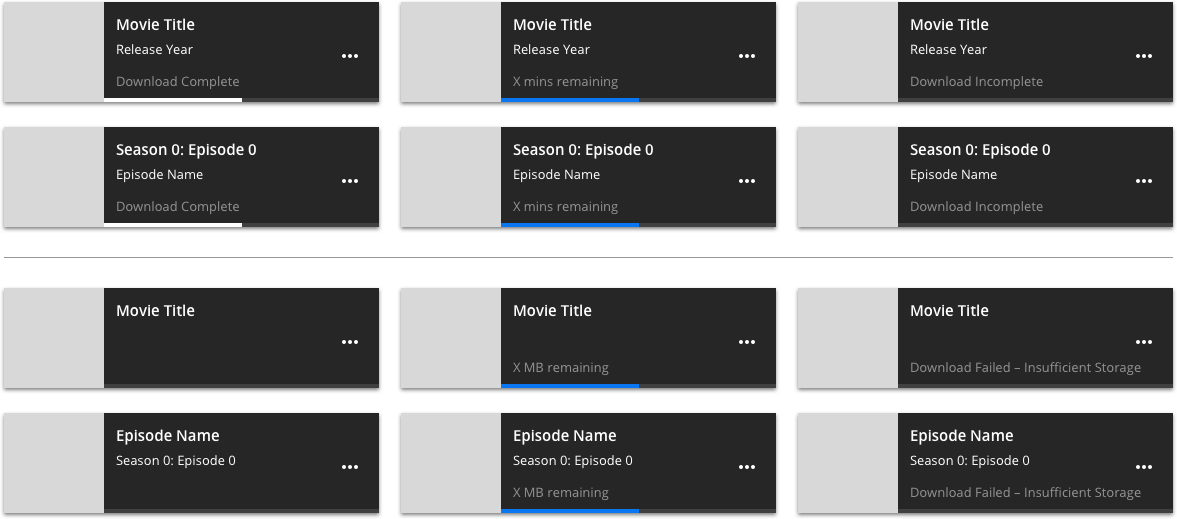 • The different download states for the Android feature wasn't fleshed out in detail.
• I took an audit of the edge cases that can occur during the download process to create a download state to handle each scenario.
• Above are some of the tile structure edge case concepts I worked through with various stakeholders.
5.0 Download Tile Options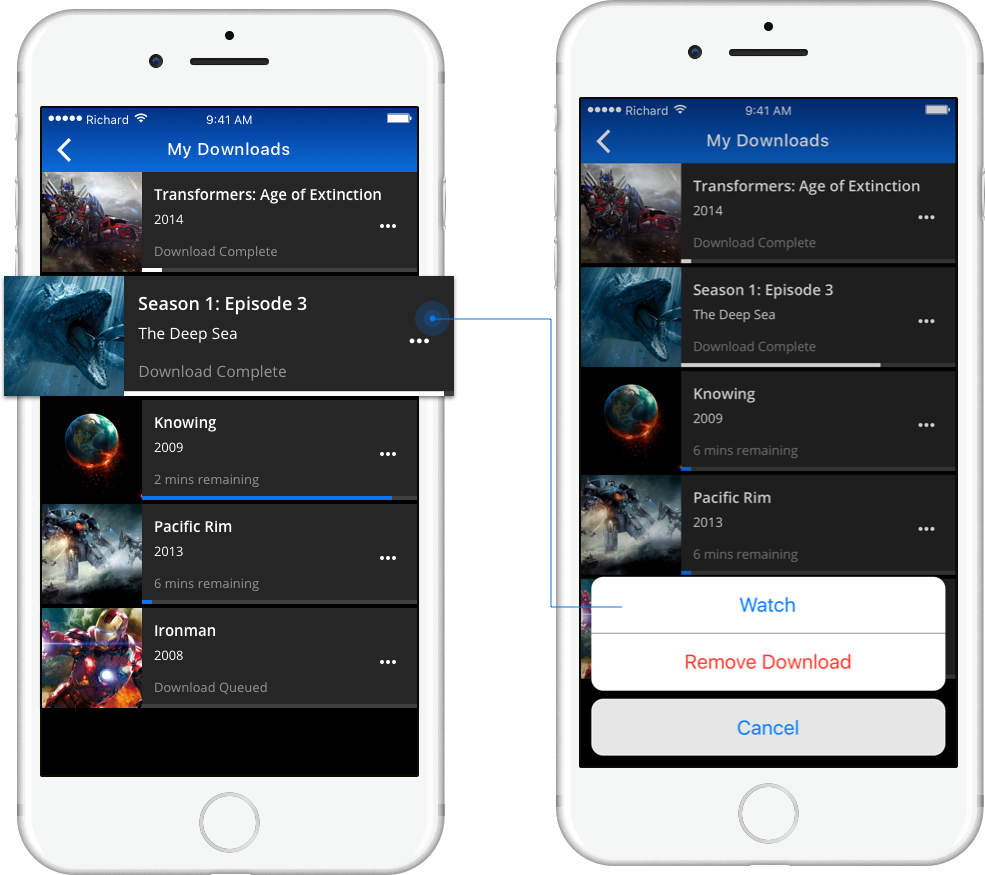 • We spent a lot of time perfecting the strings used in the action sheets.
• There was some concerns with using the word "remove" instead of "cancel" or "delete".
• We ended up using "remove download" since having two cancels was confusing for users, and delete was too "negative".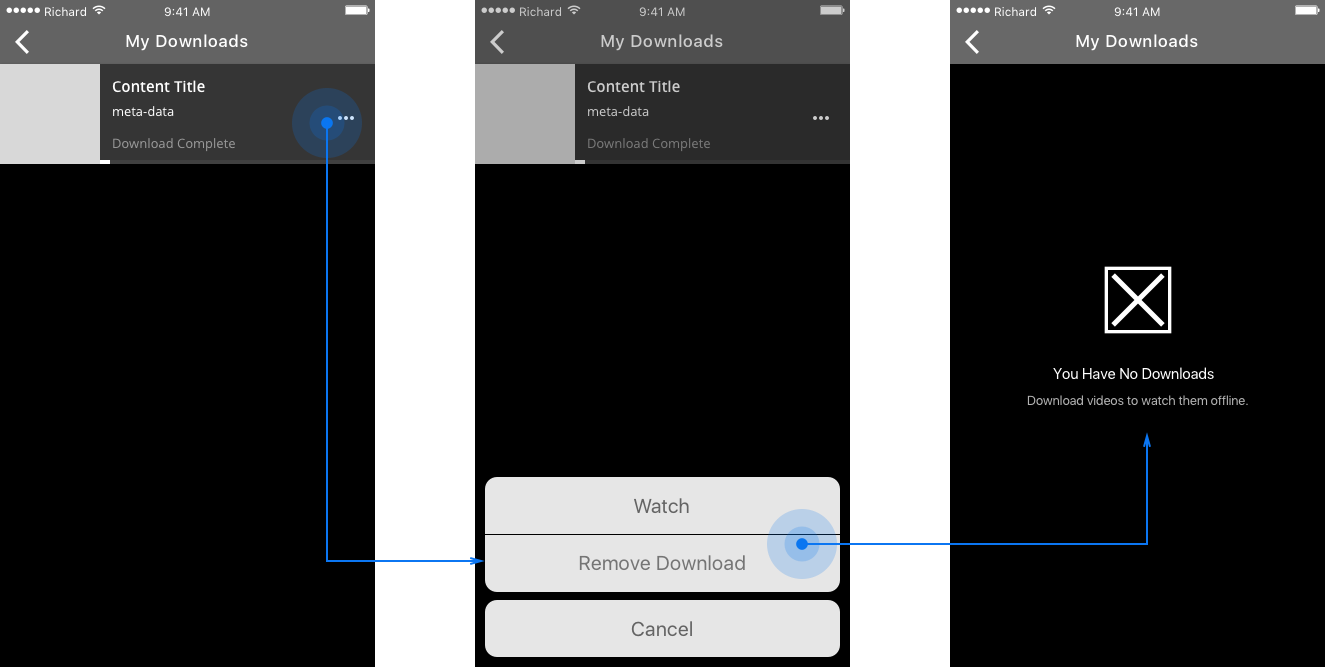 VALIDATION
• Throughout the design process I ran numerous informal user tests with co-workers and usertesting.com participants.
• In the low-fi testing phases I used
POP
and a script.
• After we user test I consolidated the qualitative data and reviewed them with stakeholders to drive new design decisions.
• As we moved towards the final iterations we used
usertesting.com
 + 
Invision
 and
Flinto
to test.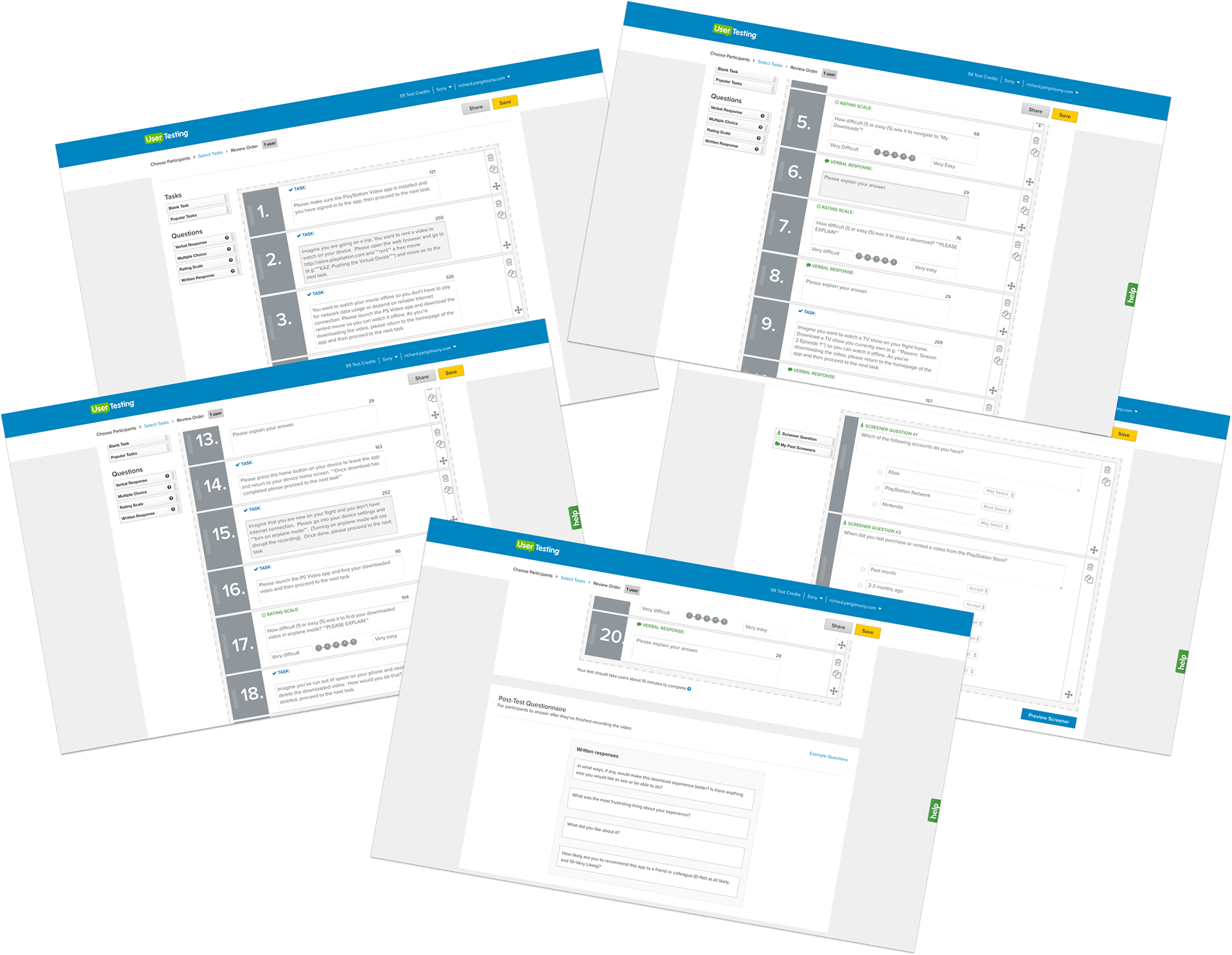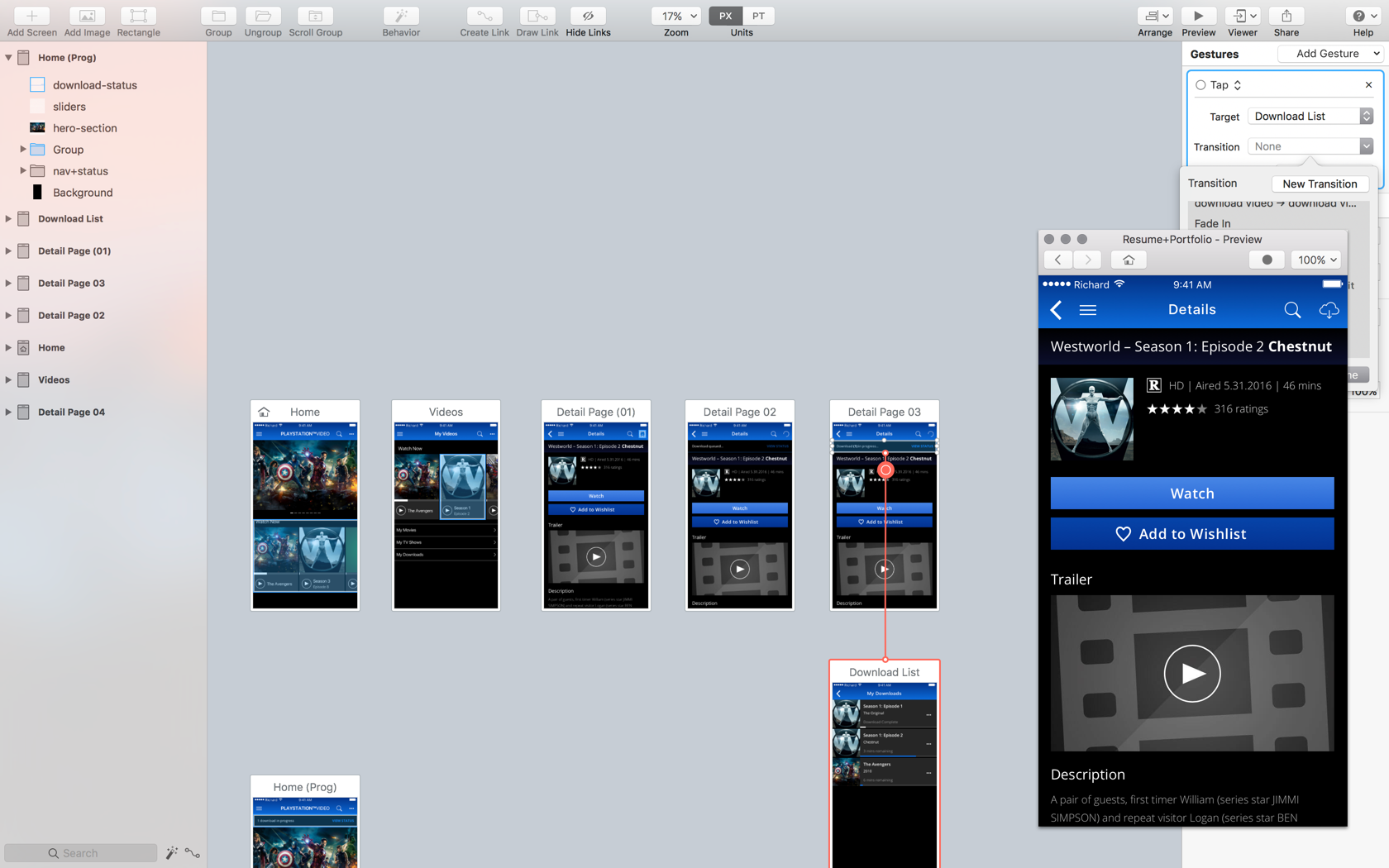 • UT.com and participant feedback for this feature was much more positive compared to the initial Android UT tests. 
• Positive reviews (4+ star ratings) from our users in the app store after the feature was
launched
.