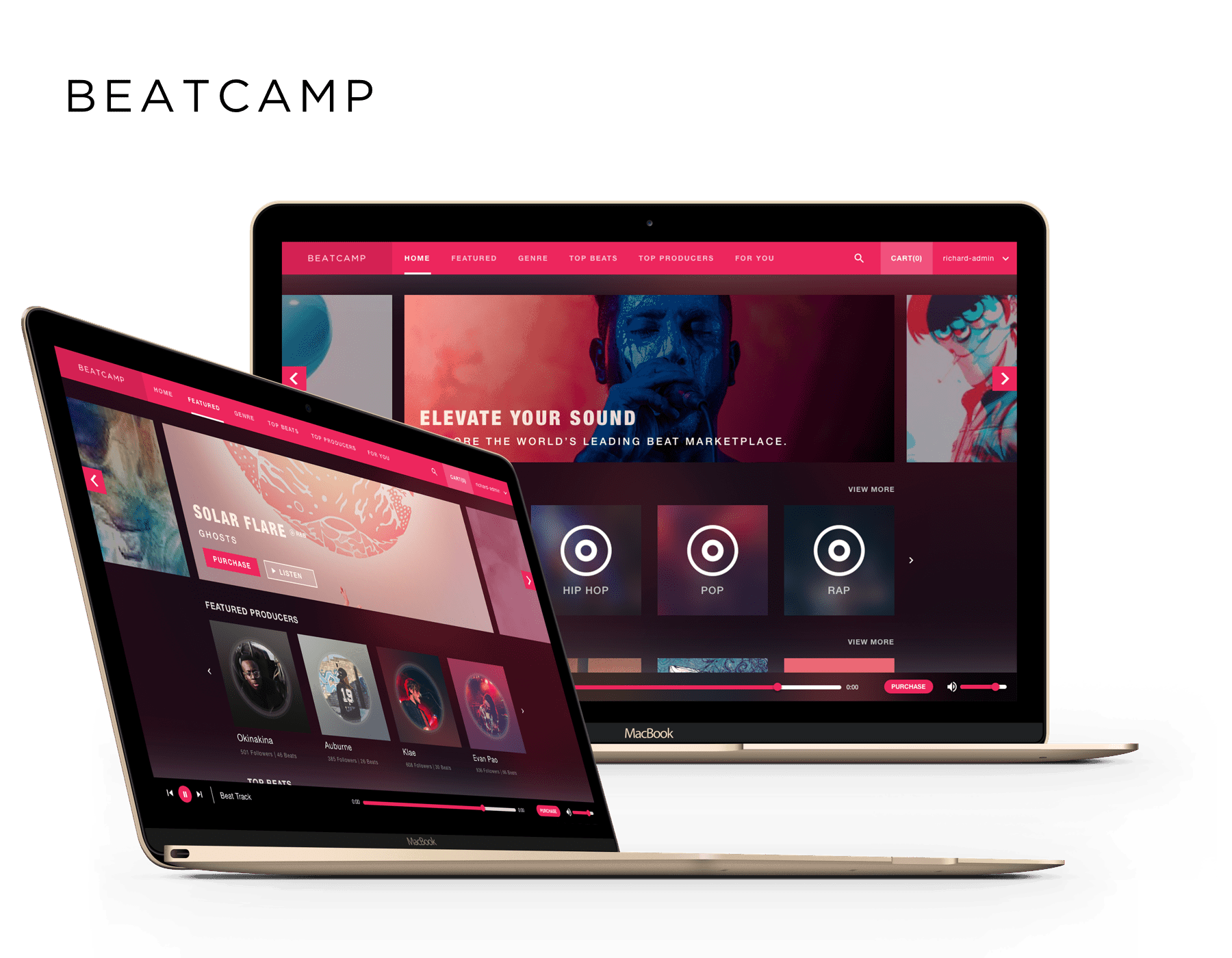 BACKGROUND INFORMATION
• Beatcamp started off as 
EverestMG
, an online music production business.
• Our platform aims to solve the major problems in the beat licensing market between vocalists and music producers. 
• We're a team of four; I joined as one of the co-founders and sole designer in mid 2016.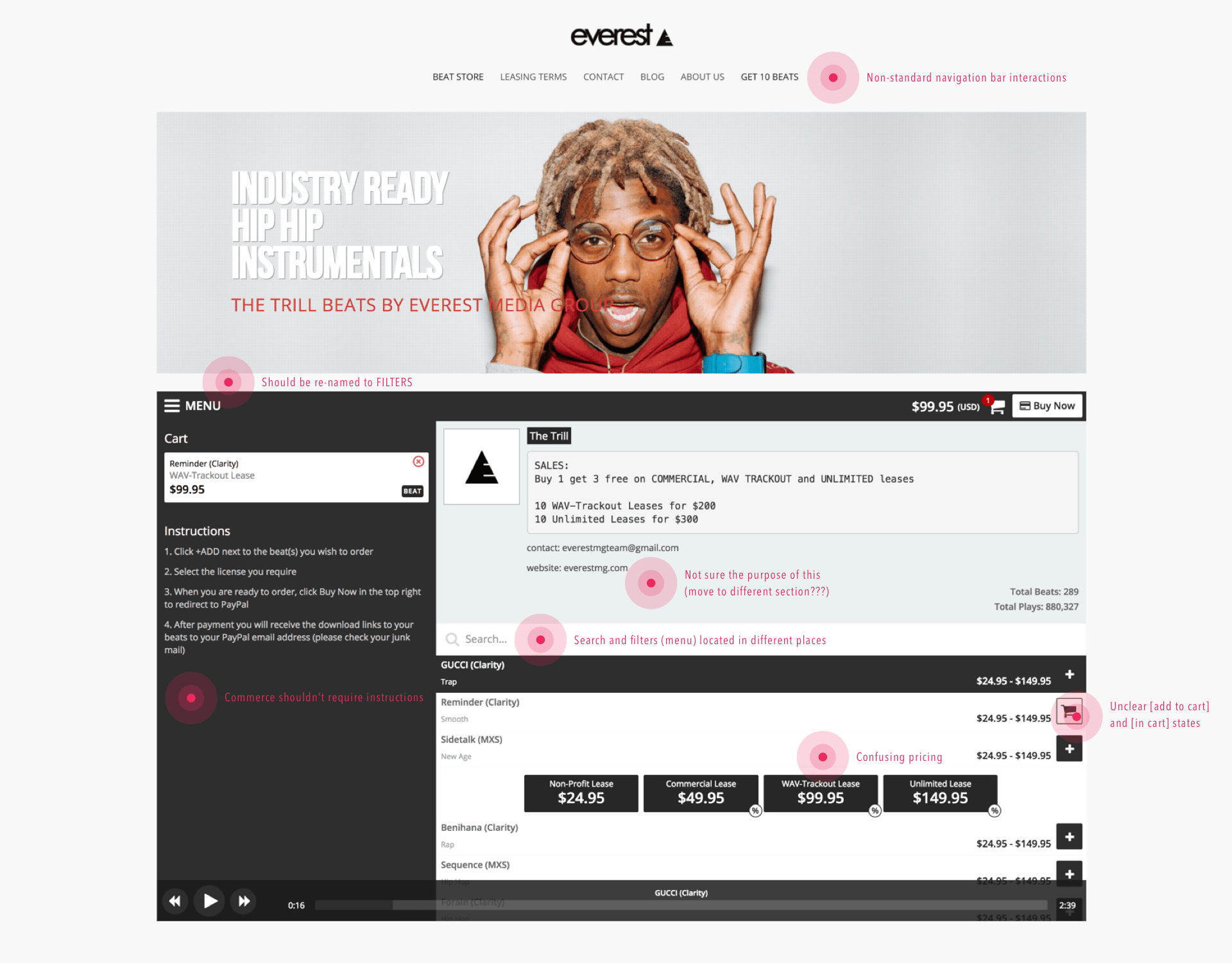 PROBLEMS WITH PRODUCTION SITES
• Users did not feel safe entering their credit card information with 3rd parties (over 60 percent cart abandonment rate). 
• High bounce rate (about 60-80 percent) pre-design.
• New vocalists (users) felt overwhelmed and found it hard to navigate to different genres. 
• Users disliked receiving beats through e-mail.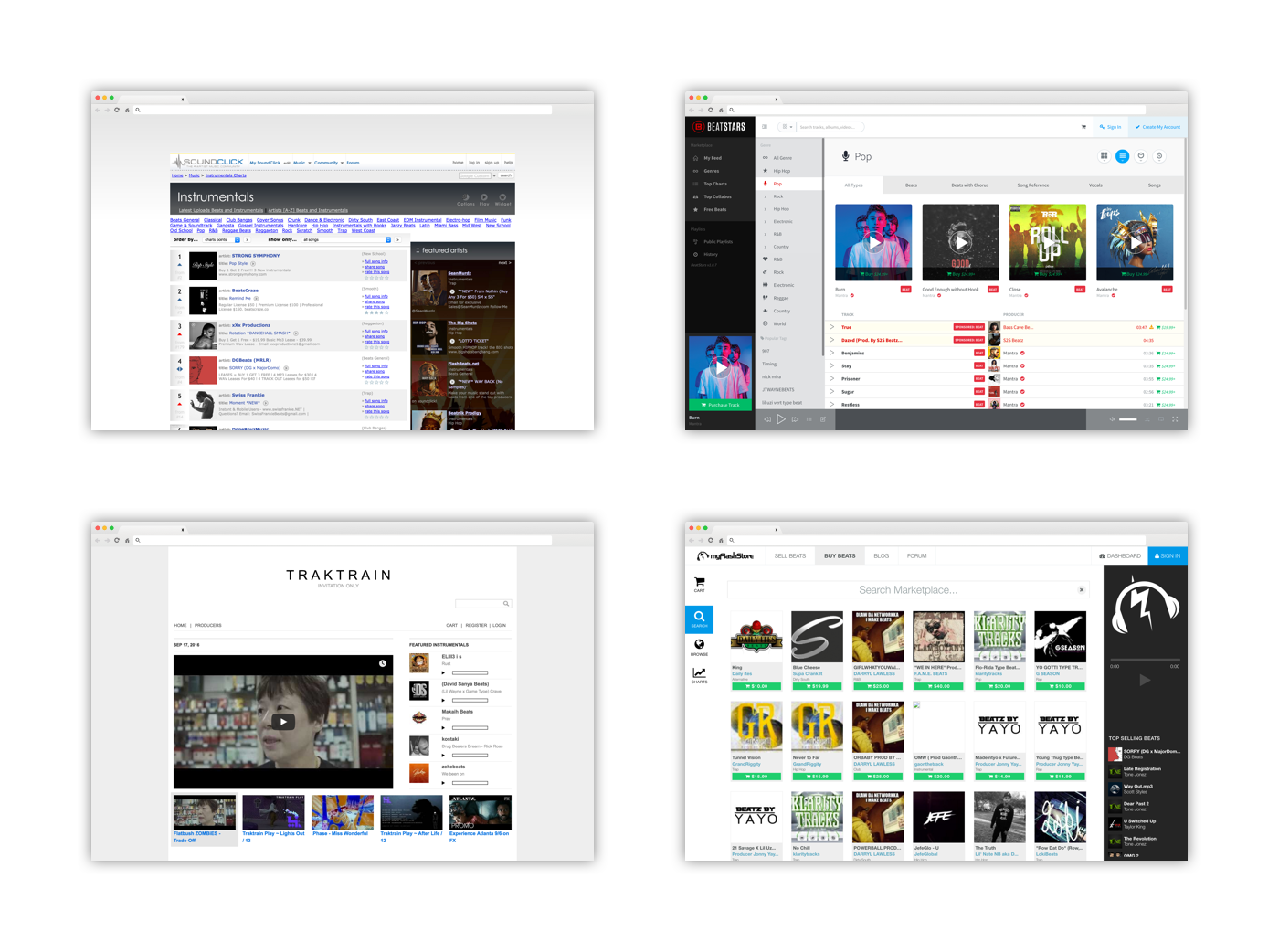 • Most competitors have outdated user experiences (i.e. non-responsive websites), and complicated checkout & download user flows.
• Most potential end-users we interviewed thought entering their credit card information on the checkout pages was unsafe.
• None of the competitors cater their user experience for new vocalists.
• Prior knowledge of different genres are required to navigate and find their desired beats.
• Most competitors show all their beats in one long list with poor search and filtering functions.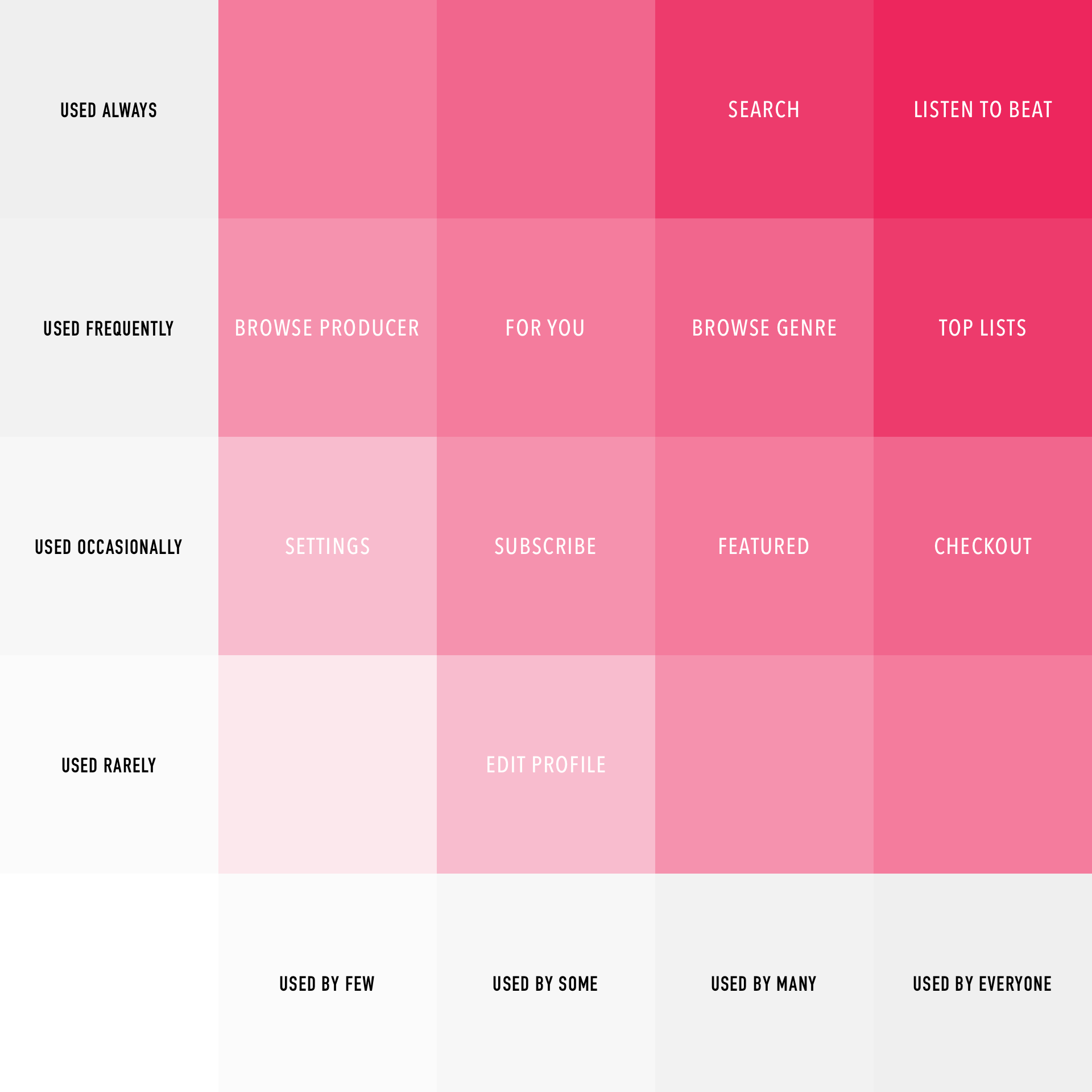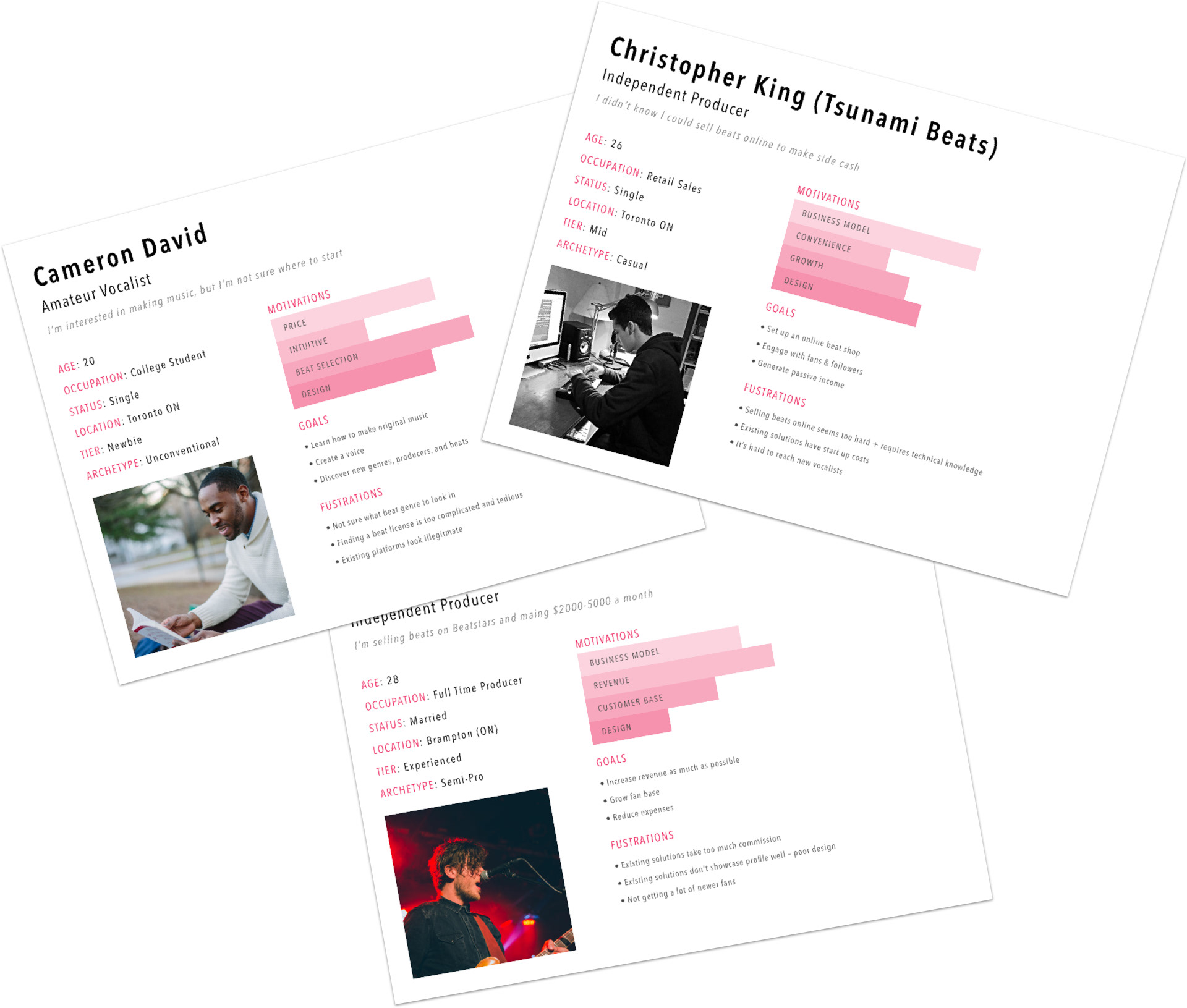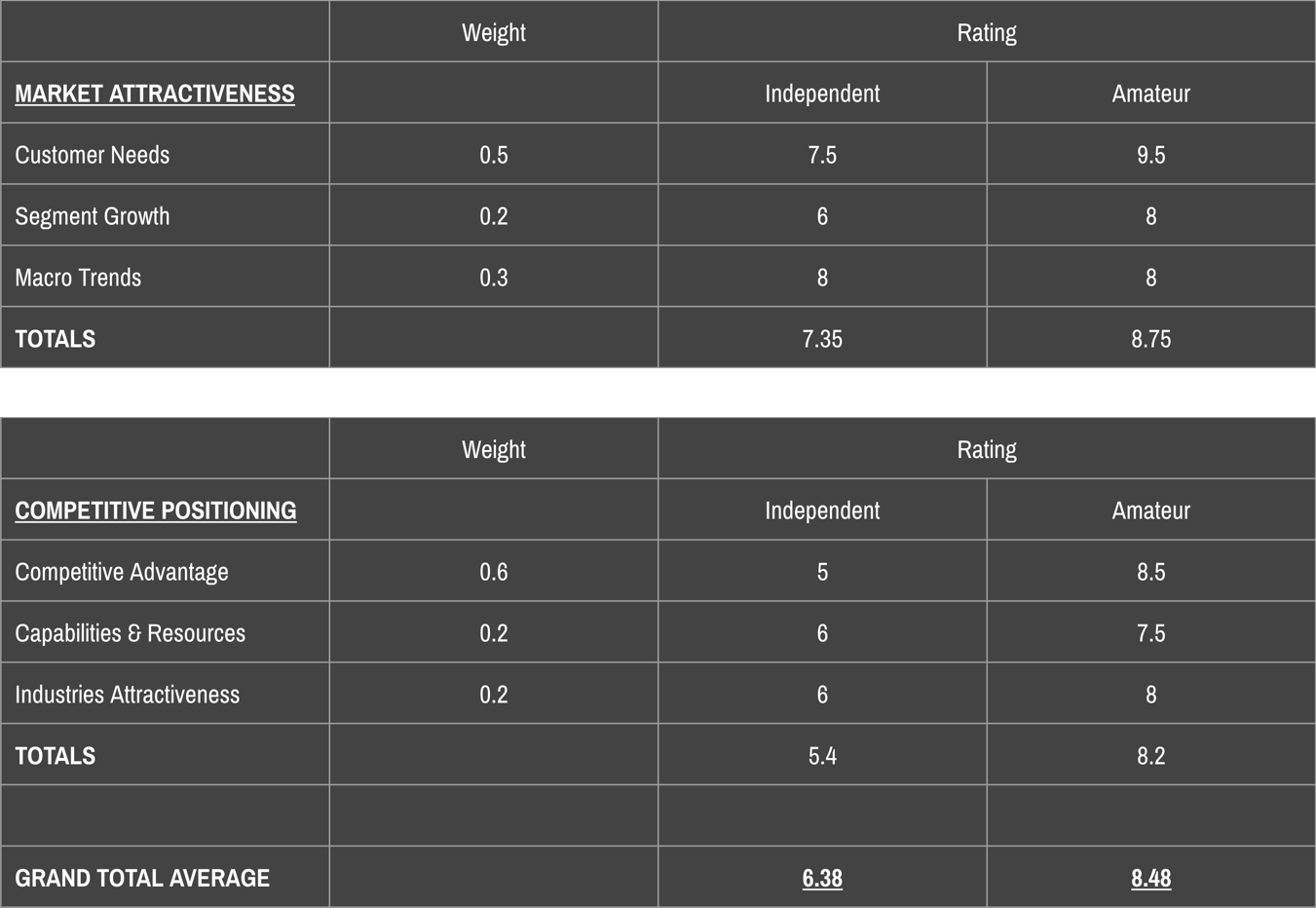 • Our platform has two kinds of users: producers and vocalists (customers). 
• Producers use out site to create a free profile and beat catalog listed on our marketplace. 
• Vocalists purchase beat licenses on our site. Beats are the "skeleton", they record their voice over the beat to create an original song. 
• The license allows them to earn a revenue through their song.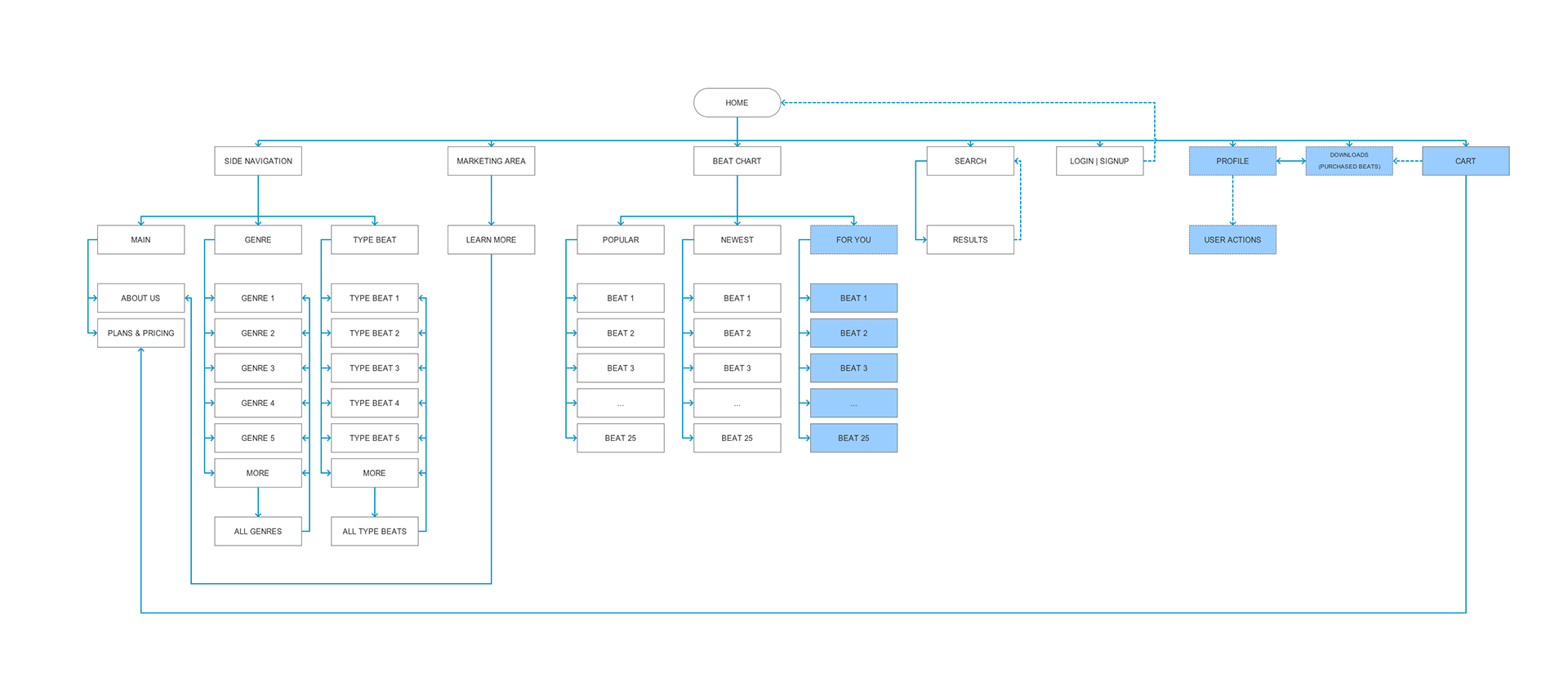 • Our initial site map and interaction map placed a huge emphasis on allowing the user to discover and access the various genres and categories we had.
• We tested the build with 8 vocalists and discovered that having persistent genre selection is redundant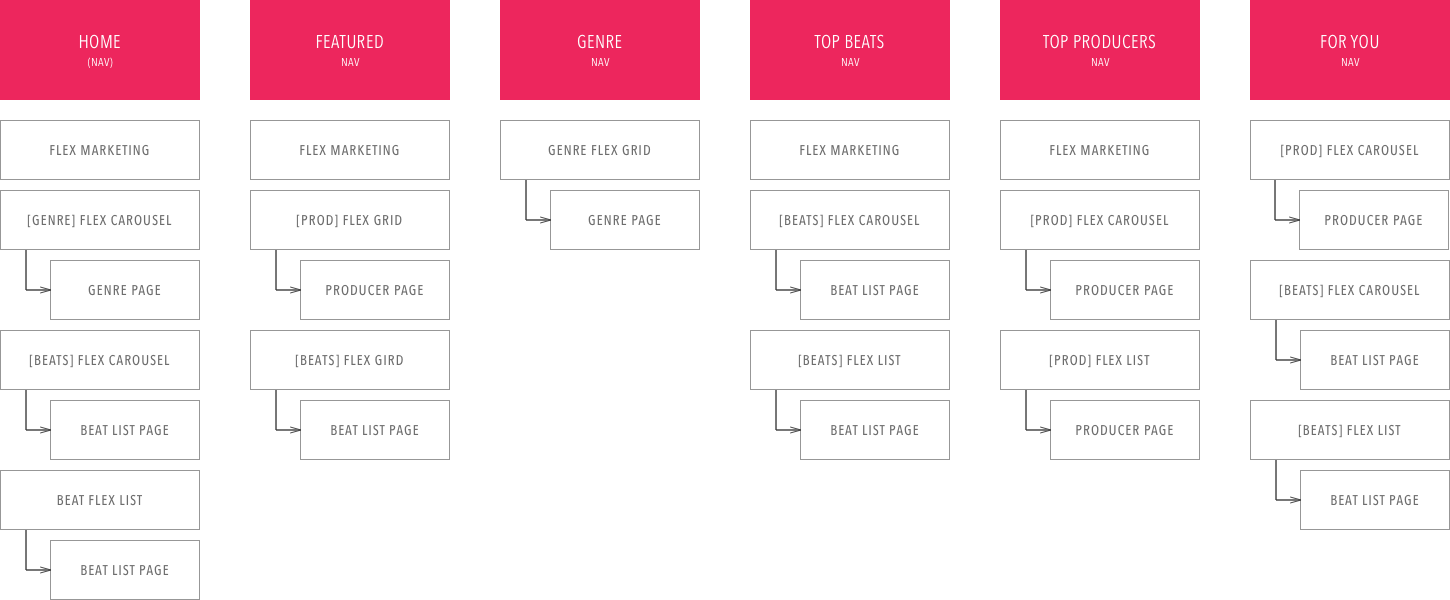 • Our new sitemap involves a single tab navigation bar and more flexible content areas (i.e. carousels, grids, etc.) 
• Subsequent user tests involved newer vocalists being overwhelmed with long content lists
• Carousels and grids appeared "friendlier", over 90 percent of our vocalist participants preferred the revised sitemap design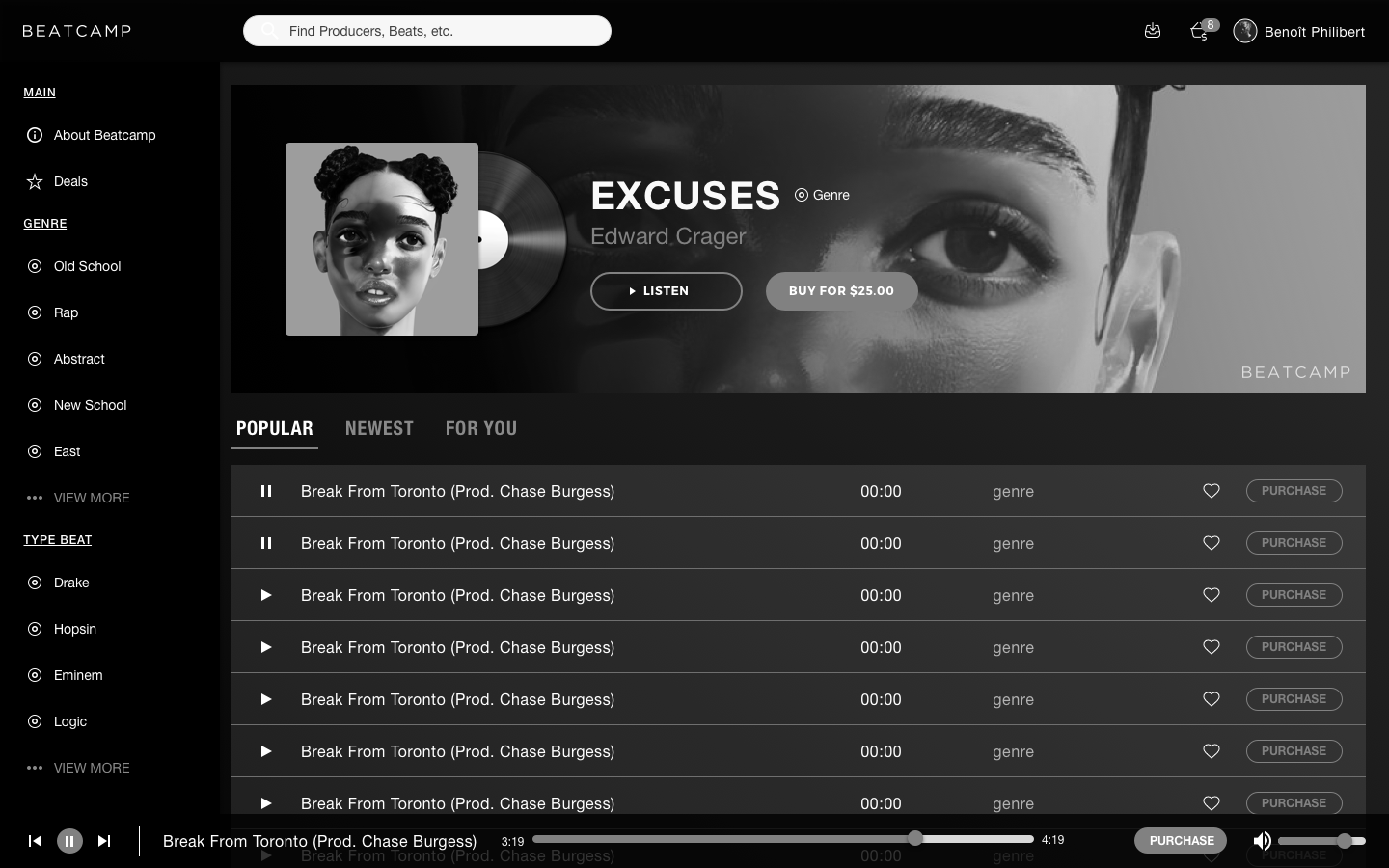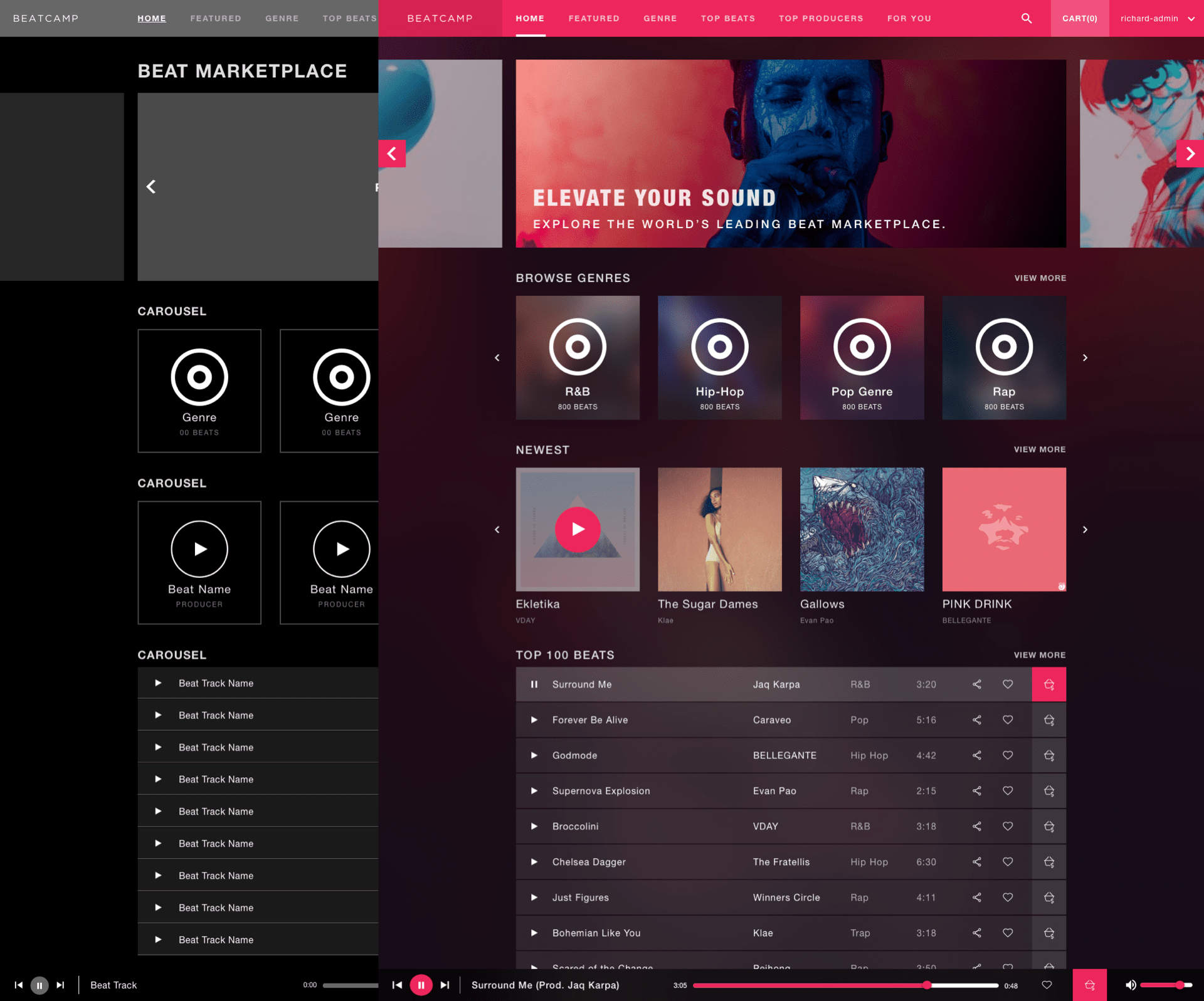 • Homepage is now more aesthetic, more visuals to look at instead of just a single content list. 
• Shows the most popular genres in a carousel instead of a persistent list in the side panel in the previous design.
• Carousels and mini content lists provide "bite sized content" for users to consume.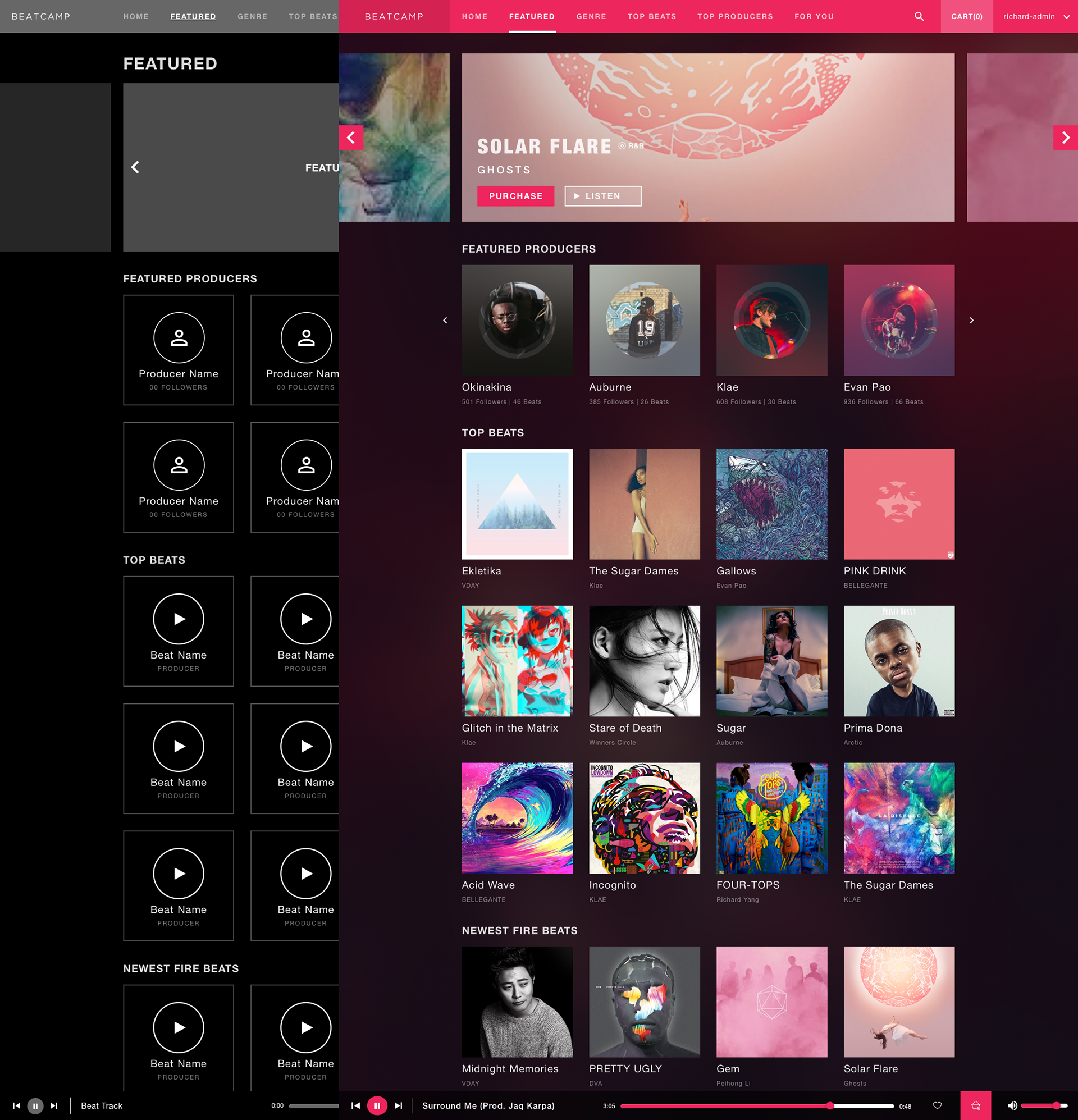 • We tested a variation of the featured page similar to home with more content lists, however users preferred this version with the flexible grids.
• Featured page shows curated content (producers and beats).

• Modifiers = "newest", "trending", "top", "top beats in genre", "top producers in genre", "featured", "top beats from producer", etc. 



• I'm planning to create custom icons for each genre in the next release update
• Pending genre subscription feature
• Once vocalists narrowed down a specific genre to explore, we decided to reduce visual clutter and allow them to focus on the beat list 
• Filters = Newest, Oldest, Most Listened, Most Purchased, Trending (most listened in past month), Hottest (most listened in past week)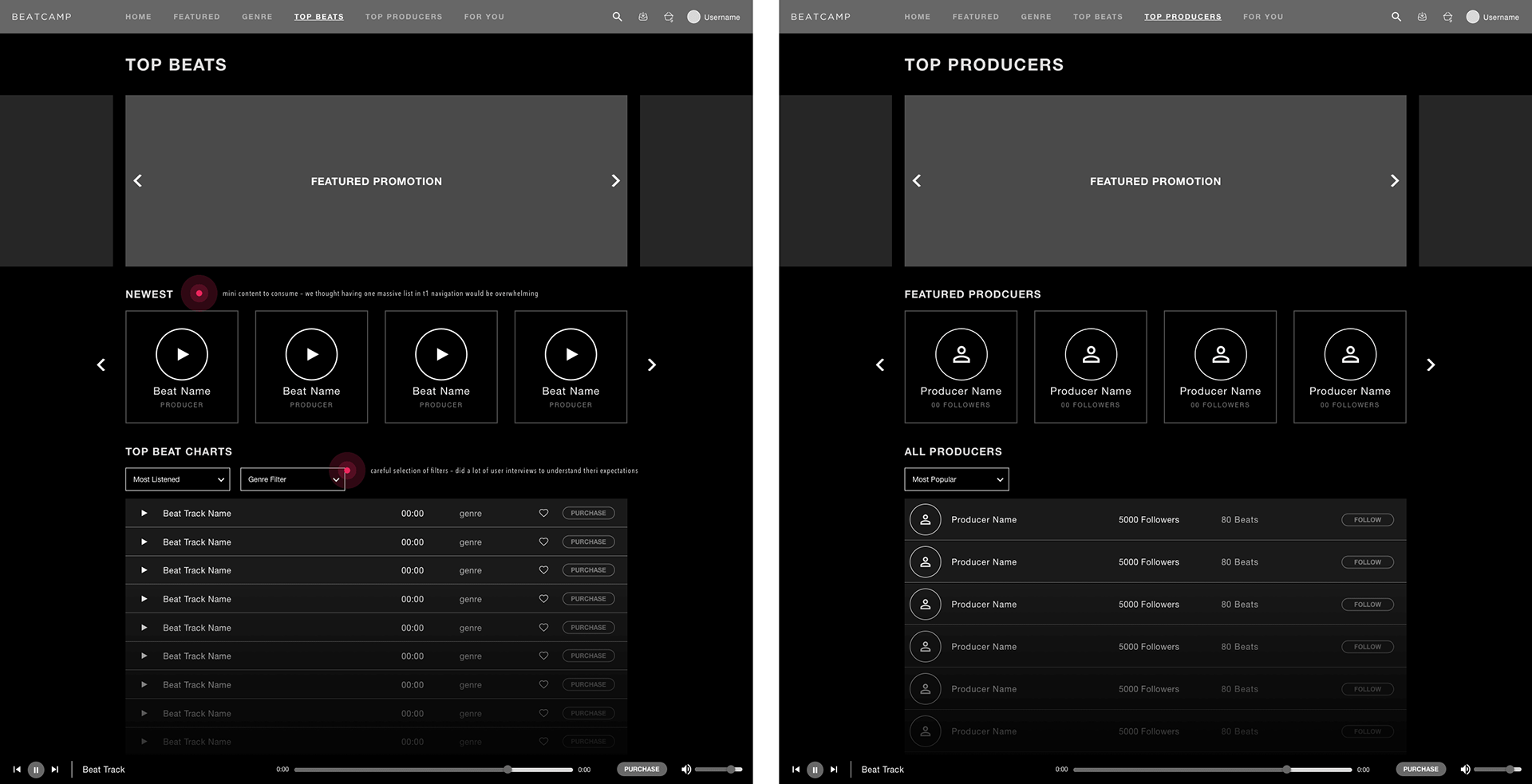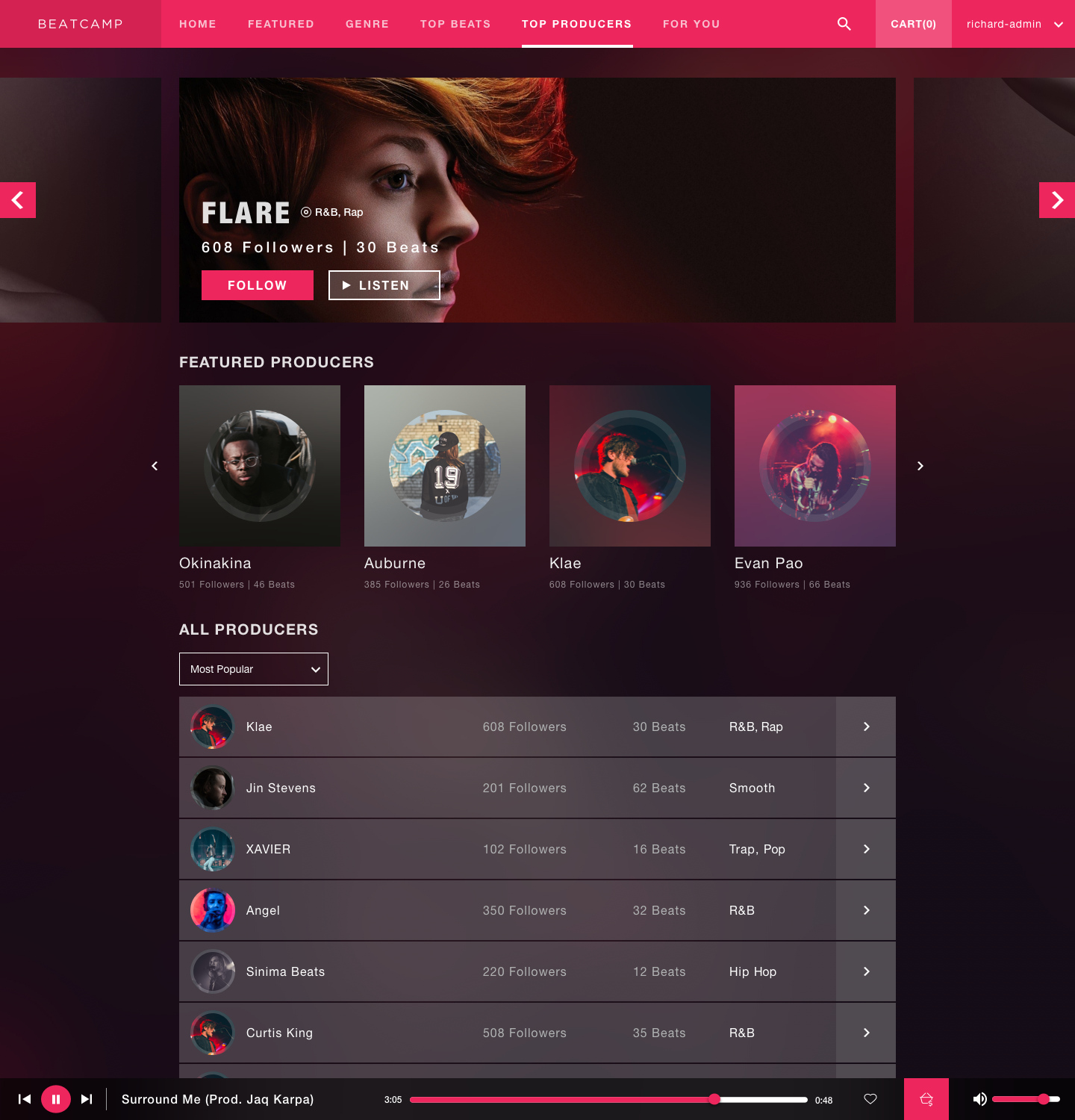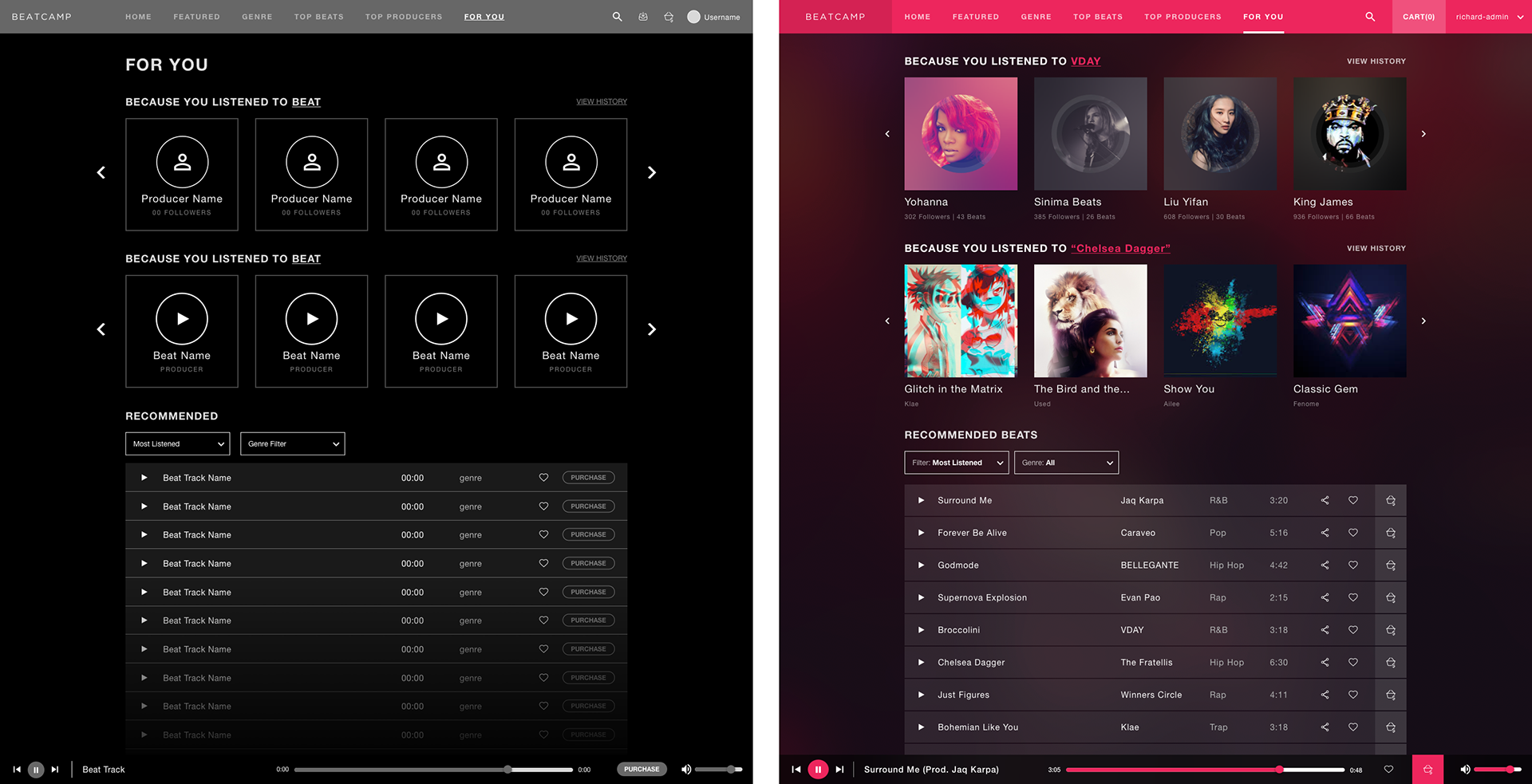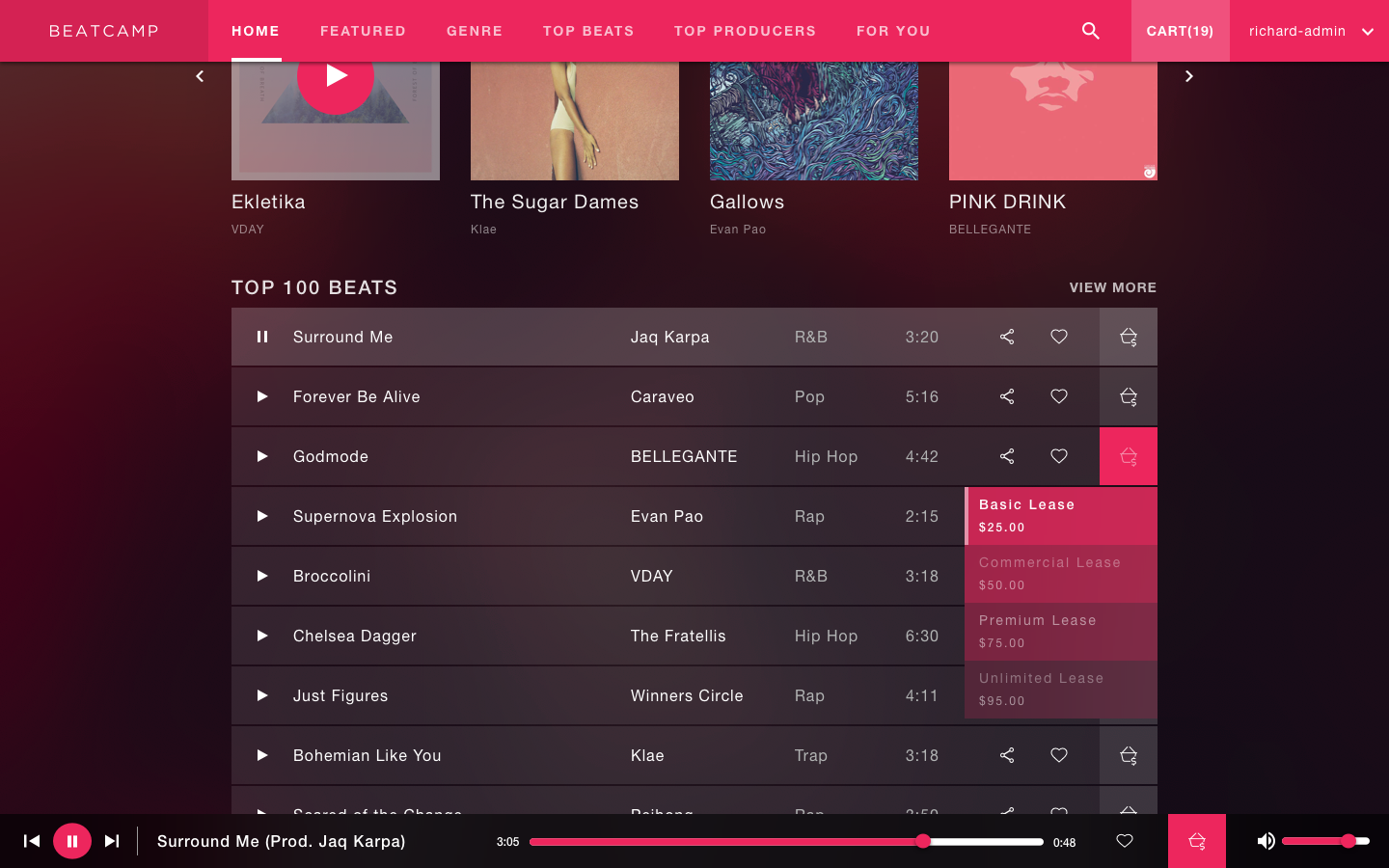 system usability scale (SUS) Test Results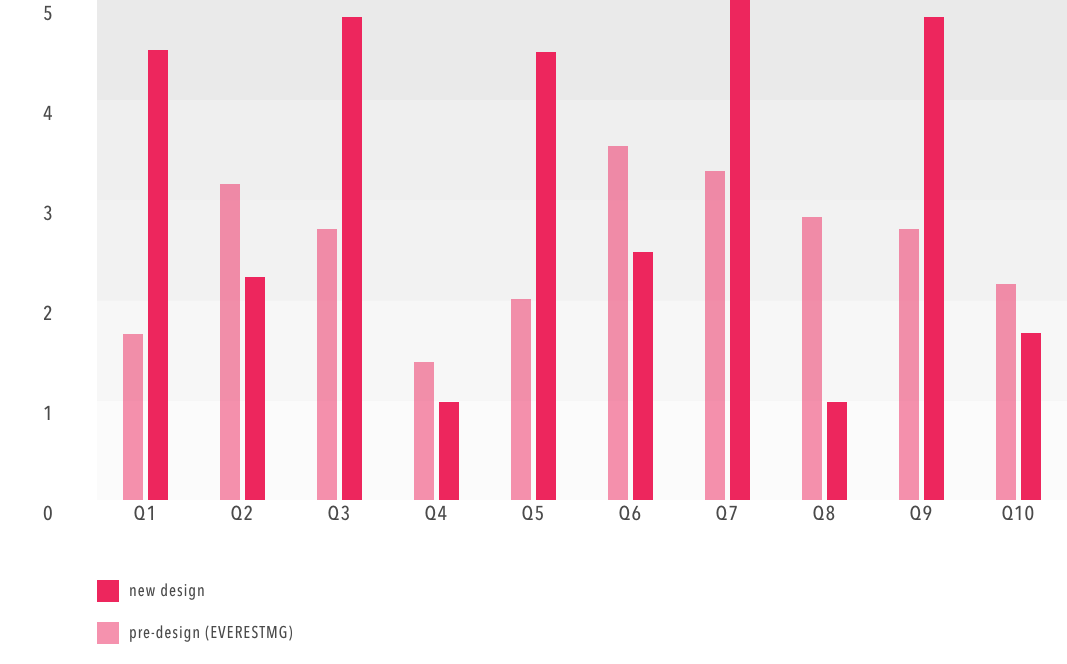 • Tested 8 participants in total using the standard SUS questionnaire (
link to calculator
)
• Pre-design = 50 (68 = C "OK" grade, 51 = F "fail" grade)
• New design = 88 (80.3 = A) people love the site and will recommend it to their friends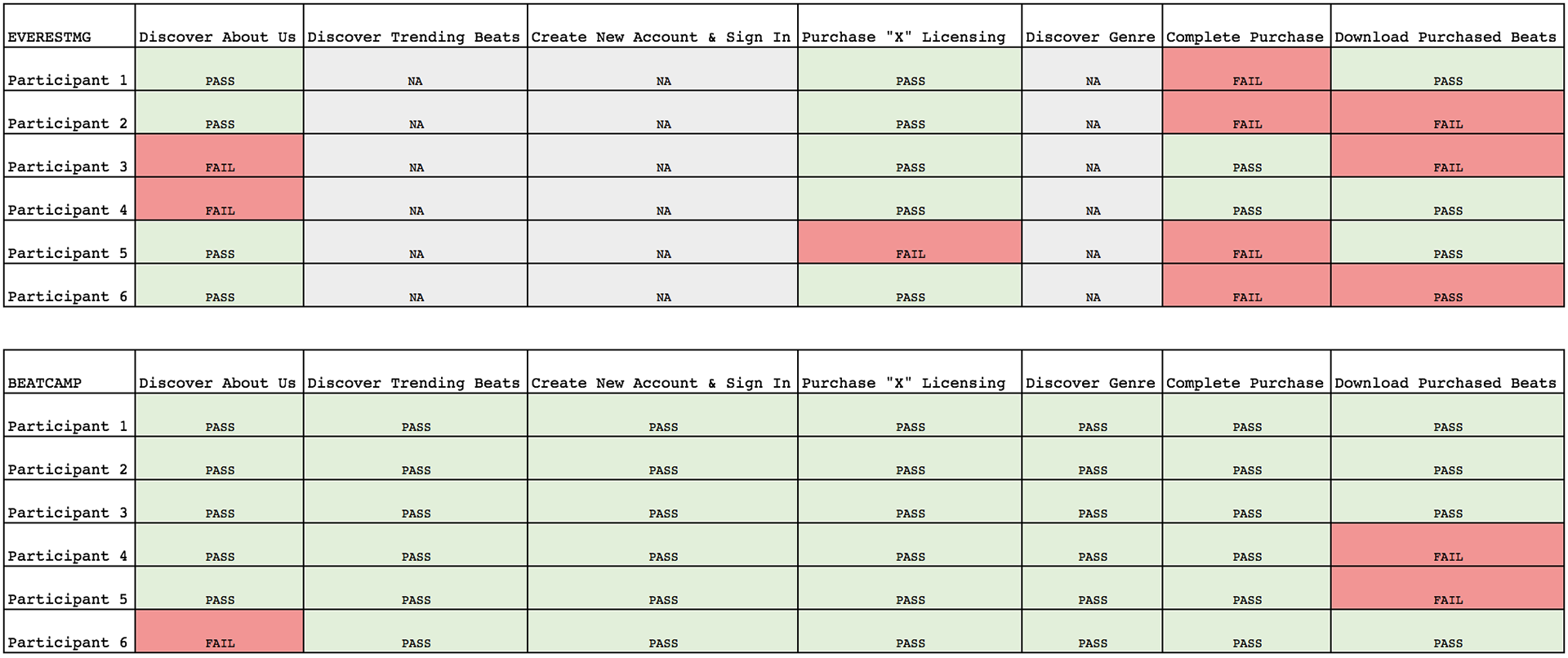 • We conducted two rounds of user testing with 6 participants each for the pre-design and post-design (ver 5.4).
• All users tested completed the "Discover Trending Beats", "Create New Account & Sign In", and "Discover Genre" tasks.